Judy Murray Named 'Woman Of Influence' At Charity Awards
20 March 2017, 07:32 | Updated: 20 March 2017, 07:35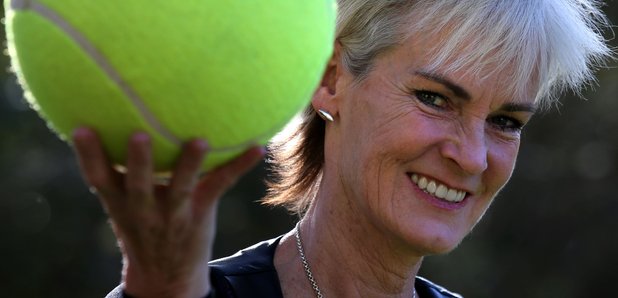 Tennis coach Judy Murray has been named this year's "woman of influence'' at a charity awards ceremony.
Her achievements in the world of sport and beyond were honoured at the Action for Children Scotland Woman of Influence Awards in Glasgow.
The award recognises Scottish women who have had an "outstanding'' impact on society and are role models to the children, young people, and families the charity supports.
Ms Murray beat off competition from Caroline Rush, chief executive of the British Fashion Council; Amanda McMillan, managing director of Glasgow Airport; Dr Catherine Calderwood, Scotland's chief medical officer and Alison Di Rollo, solicitor general for Scotland.
Paul Carberry, director of Action for Children Scotland, said: "Our Woman of Influence awards is one of the most important events of the social calendar and has raised more than £1.1 million to support our work across Scotland.
"This event has made a huge difference to the 14,000 children, families and young people our services work with while, at the same time, celebrating the successes of inspirational women in Scotland.
"This year we were delighted to honour Judy Murray.
"This award is in recognition of her success in the world of sport as well her commitment to encouraging young people, particularly girls, to live healthier and more active lifestyles.''
The charity also honoured young carer Frida Skinner, 11, from Shotts, with the Woman of Influence Community Award.
This recognises young women who have transformed their lives as a result of support received from the charity.