Jury out in Glasgow baby murder trial
8 November 2017, 12:12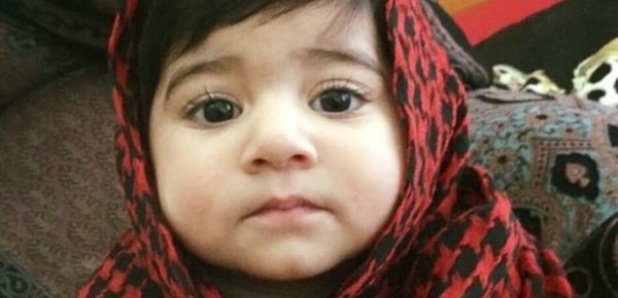 The jury in the trial of a mother accused of smothering her 14-month-old daughter has retired to consider its verdict.
Sadia Ahmed, 28, is on trial accused of murdering Inaya Ahmed by placing a pillow over her face, or by other means, at their home in Glasgow's Drumchapel area on April 17 2016. The child died in hospital three days later.
She denies the charge.
The prosecution has claimed she was solely responsible for the toddler's death, having "calmly snuffed out the life" of her daughter.
The defence suggests Inaya died after choking on bread.
Charging the jury at the High Court in Glasgow on Wednesday, Lord Matthews said the case rests on circumstantial evidence.
He said: "No crown witness has said they saw the accused putting the pillow over Inaya's face. The crown case is a circumstantial one."
The judge later added: "If this was a death caused by bread you will acquit. If you are not satisfied that the accused placed a pillow over her head and killed her that way then that's the end of the crown case."
Lord Matthews urged the jury to put their emotions aside when reaching a verdict.
He told them: "This sort of trial will obviously raise strong emotions but the sort of considerations and sympathy for the accused or sympathy for Inaya must play no part in your deliberations."
In his closing speech on Tuesday Advocate Depute Paul Kearney told the jury: ''The Crown contends, on the evidence you have heard, that it is clear that her mother, the accused Sadia Ahmed, is solely responsible.''
Mr Kearney added: ''The Crown contends that she calmly snuffed out the life of her child.''
The prosecutor referred to claims the child had choked as the ''big lie'' in the case.
Defence QC Ian Duguid meanwhile urged the jury to return a verdict of acquittal.
He questioned the idea of an initial attempt at a cover-up and suggested that ''the truth might be that she (Inaya) really choked on bread''.
He told on Tuesday how everybody who was interviewed on the day in question ''was giving exactly the same story''.
''The easy answer, the obvious answer, is that she (the accused) is telling the truth and they are all telling the truth as well,'' he said of that time.