Justice Campaign For Murdered Backpacker
16 April 2017, 09:59 | Updated: 16 April 2017, 10:02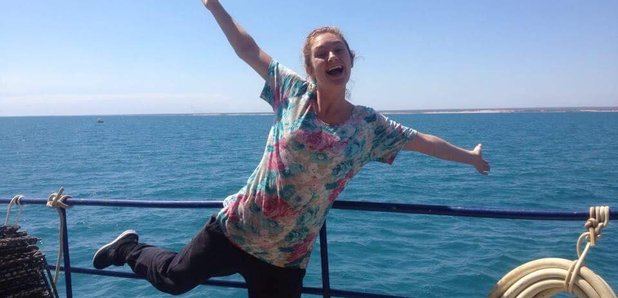 Family and friends of a murdered Irish backpacker have issued an international appeal to help secure justice.
Glasgow born Danielle McLaughlin, 28, was raped and killed in Goa on the west coast of India on March 13.
One local man has been charged with her murder but others are suspected of involvement in the brutal killing.
Ms McLaughlin, who was from Buncrana but had lived in Liverpool before travelling overseas, had been celebrating Holi, a Hindu spring festival, in Palolem, a coastal village in Goa.
She left the village late at night and her naked body was found in a nearby field the next day with injuries to her head and face.
A spokesman for the Truth for Danielle Campaign said: "We seek truth and justice.''
The campaign has assembled an international legal team, headed by Londonderry solicitor Des Doherty, to pursue the case.
They urged anyone with potential information to come forward.
The spokesman said: "At this time we are especially interested in any mobile phone or cellular device footage that you may have, if you were present in Goa for the Holi Festival in the area of the Festival Valley at Palolem Beach and Collomb Bay on the 13th March 2017, and the days leading up to the 13th March 2017.
"We are seeking to identify all potential witnesses from the footage and photographs that so many people have already sent to us.
"If you feel that you can help at all please upload what images or footage you have with date, time and location, identifying any person that you can. Any assistance will be invaluable and much appreciated by Danielle's family, friends and legal team.''
A childhood friend of Ms McLaughlin has already released a music single to raise money to support the justice campaign.
Anyone with information can upload images and footage to christytduffy@gmail.com or can contact Mr Doherty on des@desmondjdoherty.co