Justice secretary told to ''get a grip'' of policing
26 November 2017, 06:08 | Updated: 26 November 2017, 06:13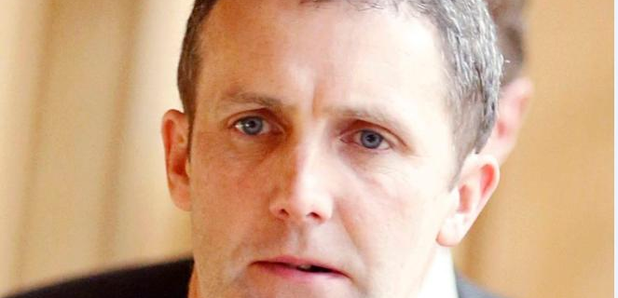 The justice secretary has been told to "get a grip" of Police Scotland amid claims of misconduct about top officers in the force.
Michael Matheson hit back, saying it was not the right time for politicians to be taking over operational matters.
The exchange came after Assistant Chief Constable Bernard Higgins became the latest high-ranking officer to be suspended on Friday by the Scottish Police Authority, after "a number of criminal and misconduct allegations".
The Scottish Conservative spokesman on justice, Liam Kerr, told BBC Radio Scotland: "This is a time of great challenge as well as great change for the force.
"The Scottish government is pressing ahead with the merger of the BTP (British Transport Police) and I think people will rightly wonder if this is really the context to be doing such major events as this and pressing ahead with it.
"The conspicuous absences of the justice secretary - my view would be that he's got to step out of the shadows and get a grip on this because it keeps happening on his watch.
"The justice secretary is responsible for this. The justice secretary has to be coming out and saying 'there is a problem. We politically smashed together the single force and we are going to take responsibility for making it work', and frankly that is just not what's happening."
Three other officers were also suspended and two others placed on restricted duties by Deputy Chief Constable Rose Fitzpatrick.
Chief Constable Phil Gormley is currently on leave as allegations of gross misconduct against him are investigated by the Police Investigations and Review Commissioner (Pirc).
Michael Matheson said there was an "extensive team" heading Police Scotland which would ensure a "first-class service" continued to be delivered.
Speaking to the broadcaster, he said: "This is now a live investigation, which has been taken forward by Pirc. Allow that process to be taken forward.
"It's important to recognise that the operational matters are the responsibility of the deputy chief constable and it's important that they are given the space to direct and take that forward in a way that they think is appropriate.
"Now is not the time for politicians to start controlling policing and that's simply not the way that policing has ever been delivered in this country.
"What we do is provide them with the support and assistance that they require and that's exactly what we are doing - making sure that the service get the assistance that they require financially.
"That's exactly what we're doing, unlike the Conservative government in London who have been taking that money out of the organisation for the last four and a half years."