Keith Brown 'Should Face Censure Over China Deal Collapse'
29 March 2017, 06:37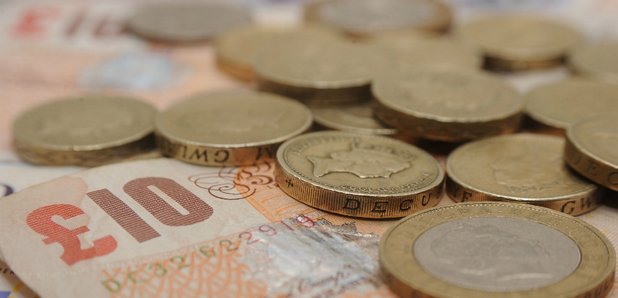 The Liberal Democrats have called for the Economy Secretary to be "censured'' over the collapse of a possible £10 billion agreement with two Chinese companies.
Scottish leader Willie Rennie has demanded an apology from Keith Brown a year on from the signing of the memorandum of understanding (MoU) between the Scottish Government and two state-backed Chinese firms.
A spokesman for Mr Brown dismissed the move as "staggering hypocrisy'' and accused the Lib Dems of attempting to "score cheap political points''.
SinoFortone and China Railway No3 Engineering Group (CR3) signed the MoU with First Minister Nicola Sturgeon last March but withdrew in an email to the government in August.
The deal had come under intense scrutiny from opposition parties, who accused the government of secrecy over the agreement, which only became public knowledge when it was revealed by newspapers.
It also emerged CR3's parent firm has been singled out by Amnesty International for human-rights abuses in the Democratic Republic of Congo and faced allegations of ''gross corruption'' by the Norwegian Oil Fund.
The Lib Dems will use parliamentary debating time to seek to censure Mr Brown "for failing to exercise basic diligence initially and then subsequently criticising opposition MSPs for raising basic questions''.
Speaking ahead of the debate, Mr Rennie said: "It has been a year since the First Minister signed a deal with SinoFortone and CR3.
"The connections to human-rights abuses is something that should have been identified before pen was put to paper.
"Recently, the front man behind the deal revealed the company he was representing had no capital strength behind it.
"Essentially, this SNP government was duped by men with sharp suits and a knighthood. They owned nothing more than a pub in the Cotswolds.
"Through the SNP's action, the reputation for Scotland as an ethical place to do business has been damaged. We need assurances that the Scottish Government will do things differently.
"Our government should not be ignoring the human-rights record of companies and signing up to agreements with people they know little about.
"The reputation of Cabinet Secretary Keith Brown is in tatters. He should issue an apology and be censured for his failure.''
A spokesman for Mr Brown said: "This is staggering hypocrisy from the Lib Dems - when they were in office at Westminster they aggressively pursued business links with China, saying that 'no subject will be off limits'.
"At no point did the Scottish Government enter into any legal or financial commitments with Sinofortone and no agreements were reached on any investment.
"There have been no discussions with Sinofortone since September 3 2016 and no further discussions are proposed.
"It speaks volumes that, on the day the Prime Minister will trigger the Brexit process which is by far the biggest threat to jobs and Scotland's economy, the few remaining Lib Dem MSPs would rather use their time in Parliament to try and score cheap political points.''