Kelpies And Castle Go Dark For Earth Hour
25 March 2017, 10:03 | Updated: 25 March 2017, 10:14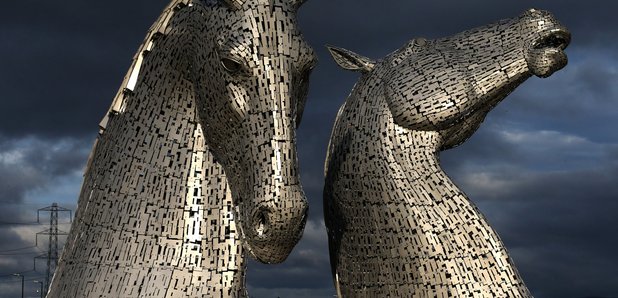 People are being urged to join UK landmarks as they switch off their lights for an hour on Saturday night to back action on climate change.
Earth Hour is still taking place, despite the terror attack in Westminster on Wednesday.
The Houses of Parliament and Big Ben are joining more than 270 landmarks across the UK in switching off the lights for conservation charity WWF's Earth Hour.
Buckingham Palace, Blackpool Tower, Brighton Pier, the Senedd Building in Cardiff, the Kelpies sculpture in Falkirk and Edinburgh Castle are among those also taking part.
Starting in Samoa and ending 24 hours later in The Cook Islands, people in 184 countries will send a message calling for action to protect the planet by tackling climate change.
Sydney Opera House, the Eiffel Tower in Paris, New York's Empire State Building, the Kremlin and Red Square in Moscow, the Egyptian Pyramids and Tokyo Tower will be switching off the lights during their Earth Hour between 8.30pm and 9.30pm.
Members of the public are also being encouraged to take part by switching off their lights for the hour.
Colin Butfield, director of campaigns at WWF, said: ''Today, hundreds of millions of people will be showing global unity on climate change during Earth Hour. Climate change is impacting us here and now.
''We are seeing it across the globe, from the Great Barrier Reef suffering mass bleaching for an unprecedented second year in a row, to more severe weather in Britain.
''Following the tragic events in London earlier this week, we are inspired and grateful to hear that the Houses of Parliament and Big Ben will be switching off their lights to show support for global action on climate change.''
He added: ''Earth Hour is the world's biggest climate change event. All you have to do is switch off your lights for one hour to join hundreds of millions around the world to send a clear signal that we must act and we must act now.''