Kevin Bacon And Oliver Stone Among Big Names At Edinburgh Film Festival
31 May 2017, 13:57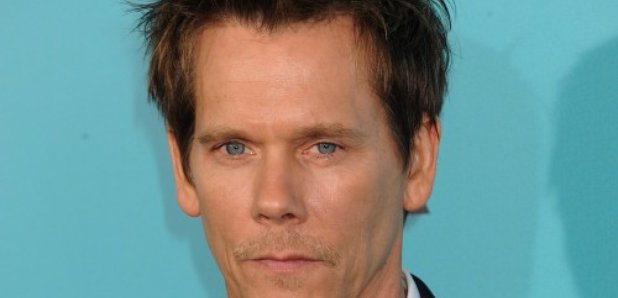 Actor Kevin Bacon and director Oliver Stone will be among the stars at the 70th Edinburgh International Film Festival.
Withnail & I star Richard E Grant, The Hunger Games actor Stanley Tucci, Lord Of The Rings star Bernard Hill and James Bond composer David Arnold will also feature at the festival which starts next month.

The event, from June 21 to July 2, will showcase 151 features from 46 countries including the UK premiere of Disney-Pixar's animation Cars 3.

Bacon, known for films including Footloose, Flatliners and A Few Good Men, will appear at the festival with Kyra Sedgwick, director of Story Of A Girl in which he stars.

The pair will take part in a question and answer session after the screening of the film, which is her directorial debut.

Oscar-winning director Stone will present a special 30th anniversary screening of Wall Street and will also take part in a question and answer event.

Unveiling the programme, Edinburgh International Film Festival (EIFF) artistic director Mark Adams said: ''In the festival's 70th anniversary year, we're proud to be showcasing some of the most exciting, accomplished material from around the world and are looking forward to hosting these talented filmmakers and artists when the festival opens on June 21.''

The EIFF features several different strands, including Best of British which will show films such as abuse drama Romans, starring Orlando Bloom, and family drama That Good Night, which stars Charles Dance and the late Sir John Hurt.

The American Dreams strand showcases new American independent cinema including Terrence Malick's music-focused Song To Song featuring Ryan Gosling, Michael Fassbender and Natalie Portman, while Kiefer Sutherland and Michelle Pfeiffer star in Where Is Kyra?.

The European Perspectives strand features films including The Midwife starring Catherine Deneuve, while World Perspectives will show works such as the Scottish premiere of Bong Joon Ho's latest offering Okja, starring EIFF honorary patron Tilda Swinton.

The programme includes 17 world premieres, 12 international premieres, nine European premieres and 69 UK premieres.

Natalie Usher, director of screen at Creative Scotland, said: ''The year's landmark 70th anniversary edition is packed with an impressive array of the very best films from around the world, certain to appeal to local and international audiences.

''Particularly thrilling is EIFF's recognition and celebration of Scotland's filmmaking talent, especially those exploring multiple art forms to create unique cinematic experiences such as Grant McPhee's music documentary Teenage Superstars and Skyline's latest film about artist Andy Goldsworthy, Leaning Into The Wind.''

Culture Secretary Fiona Hyslop said the EIFF continues to be ''an important hub for Scottish, UK and international filmmakers to develop and showcase their work''.

Tickets to this year's EIFF went on sale to Filmhouse members at noon on Wednesday and will go on sale to the public on Friday at 10am.