Kevin Bridges, Annie Lennox and Texas To Entertain Obama In Scotland
21 April 2017, 05:37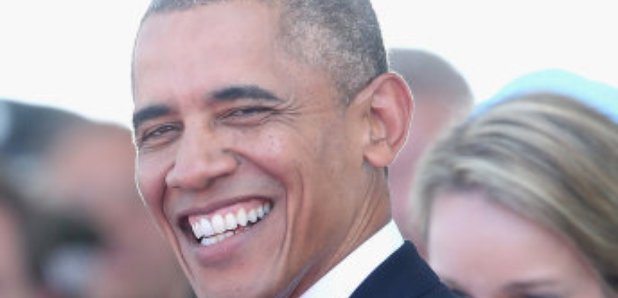 Singer Annie Lennox, rock band Texas and comedian Kevin Bridges will entertain former US president Barack Obama when he addresses business leaders in Edinburgh next month.
The ''stand-out talents of their generation'' will perform at the charity dinner in Edinburgh on May 26, which president Obama will attend on his first visit to Scotland.
The event is being organised by The Hunter Foundation, set up by leading businessman and philanthropist Sir Tom Hunter, and is now fully booked.
All profits raised from the event will be shared between about 300 Scottish children's charities while a donation is also being made to the Obama Foundation, which was set up by the former president and his wife Michelle.
The Democrat, who served eight years in the White House, will answer questions from the audience at the event, which is thought to be one of his first major addresses since his term as president came to an end.
Ticket prices for tables of 10 ranged from £5,000 to £20,000.
Sir Tom said: ''I'm proud, privileged and over the moon to announce Oscar-winning musician Annie Lennox, brilliant stand-up comedian Kevin Bridges and world-class rock band Texas will all play at this amazing dinner.
''What's even more amazing is that they are all doing this for the benefit of a charity of their choice.
''They are stand-out talents of their generation and will provide a remarkable conclusion to what we all hope will be an incredible evening, with all profits benefiting Scotland's children's charities.''
Sir Tom also plans to set aside some seats at the event for local young people.
The Hunter Foundation has previously arranged for US politicians and actors including Bill Clinton, Leonardo DiCaprio and George Clooney to come to Scotland.
Sir Tom added: ''Demand for this dinner has been unparalleled in our own experience and we can only apologise to those who we cannot accommodate at the dinner.''