Kezia Dugdale Vows Ending Child Poverty Would Be At Heart Of Labour Government
2 June 2017, 05:29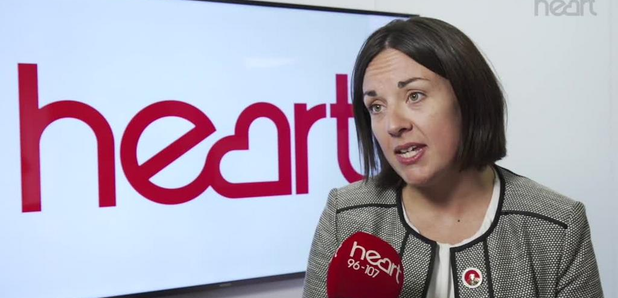 Scottish Labour leader Kezia Dugdale has highlighted her plans to tackle child poverty, as she accused the SNP and Tories of being too focused on division to address the issue.
The party's manifesto pledges an increase in the minimum wage and a boost for family benefits.
Ms Dugdale branded the issue a national scandal and promised Labour would put ending child poverty at the heart of government.
Her party's proposals include introducing a £10 minimum wage, increasing Child Benefit by £240 a year by the end of decade, and doubling the Sure Start maternity grant to £1,030.
Labour would also introduce a twice a year "seasonal grant'' for the poorest families and build 60,000 new homes, including 45,000 for social rent.
Ms Dugdale said: "Labour's child poverty manifesto is a bold blueprint to put ending child poverty at the heart of government. It means making Holyrood's social security powers work, asking the richest to pay their fair share to invest in public services, and boosting wages.
"Scotland has suffered from a housing crisis for years and the result of that is families trapped on waiting lists and 70,000 more children pushed beneath the breadline. That's why we urgently need to build more homes.
"Using Holyrood's powers, Labour would increase Child Benefit to lift thousands of youngsters out of poverty, and a minimum wage of £10-an-hour will end the scandal of in-work poverty.
"The SNP and the Tories are both focused on dividing our society - be it through an unwanted and unnecessary second independence referendum in the case of Nicola Sturgeon, or further austerity with Theresa May.''
SNP candidate for Edinburgh East Tommy Sheppard said: "With less than a week to the election the best thing people can do to stop one million more children being pushed into poverty is to elect strong SNP voices to stand firm against continued Tory cuts and demand an alternative to the Tories' attacks on households.
"SNP MPs will support low-paid workers by ending the benefits freeze and linking tax credit increases to the cost of living. We will also, unlike Labour, abolish the welfare cap which underpins the two child limit and abhorrent rape clause.''
Using Holyrood's powers, the SNP administration plans to increase the Sure Start grant and make two further payments to families with young children to help them at "key times'', Mr Sheppard added.