Scottish Labour Reiterates IndyRef2 Opposition At Manifesto Launch
22 May 2017, 12:24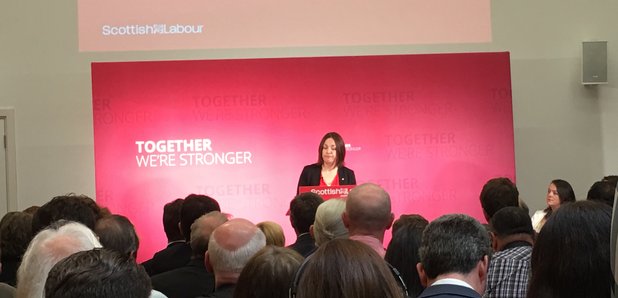 Kezia Dugdale offered Scots a "cast-iron guarantee'' that Labour will oppose a second independence referendum as she made a pitch to supporters of other pro-UK parties in a bid to break the SNP's "stranglehold'' on politics north of the border.

Ms Dugdale told voters only Labour can oust the Tories from power on June 8 and that in Scotland only her party is strong enough to defeat Nicola Sturgeon's SNP.
In the last general election in 2015, Labour lost 40 seats in Scotland, with just one MP voted back to Westminster, as the nationalists swept the board.
Scottish Labour leader Ms Dugdale said her party had "lost out because people who wanted to stop the nationalists voted for different parties''.
She said: "Places across the country which voted to stay in the UK ended up with SNP MPs who spent their entire time campaigning to rip our country apart.''
Ms Dugdale continued: "Today, I'm asking people in those communities to think before they vote.
"If, like me, you want to break the hold that nationalism has on our politics, vote for the only party that can defeat the SNP in most places in Scotland - the Labour Party.''
Both Labour's Scottish and UK manifestos include a commitment to oppose a second independence referendum for Scotland.
Ms Dugdale insisted the "tide has turned against the SNP'' - citing a moment in the Scottish leaders' TV debate on Sunday night where the First Minister came under fire from a nurse who told how she had been forced to resort to going to food banks.
The response of the nationalists was to use "dirty tricks'' and start a "smear campaign'' against that woman, she said.
Ms Dugdale added: "Here's an idea for Nicola Sturgeon: Stop the muck-raking. Stop the excuses
"Listen to what the people of Scotland are telling you - scrap your plan for another divisive independence referendum.''