Labour force Holyrood debate on Monklands Hospital
24 October 2018, 07:09 | Updated: 24 October 2018, 07:10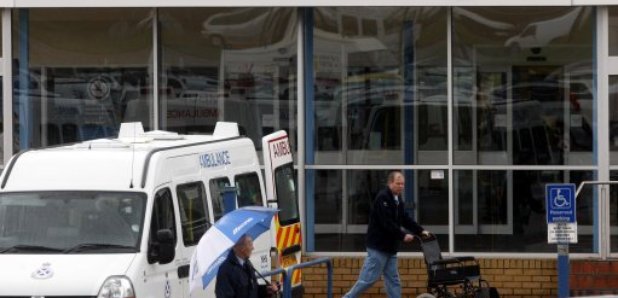 Scottish Labour is to challenge MSPs to back a campaign on the future of Monklands hospital.
An NHS Lanarkshire consultation on the replacement or refurbishment of the hospital closed last week, with a new hospital in Gartcosh the leading option.
The consultation document said Gartcosh would "deliver the best clinical outcomes for patients, and can be completed with the least disruption to services".
Labour said more than 5,000 people have signed a petition backing keeping the hospital in the Monklands community, and the party is to use its opposition business time at the Scottish Parliament to vote on a motion on the issue.
Party leader Richard Leonard said: "People across Airdrie, Bellshill, Coatbridge and the wider area are angry over plans to close Monklands Hospital and relocate health services to a totally different site in Gartcosh.
"Over 5,000 people have signed my petition calling on the SNP health minister to intervene and stop this disastrous decision from being taken by the health board.
"Closing the hospital and relocating services to an area of North Lanarkshire which is ill-served by public transport would hurt working people across the Monklands.
"It is vital that health services are rooted in the communities in which they serve as much as possible. That's why any new hospital for the Monklands must be built in the Monklands, preferably on the existing site."