Labour: It's Time For A Serious Debate On Tax
20 September 2017, 06:21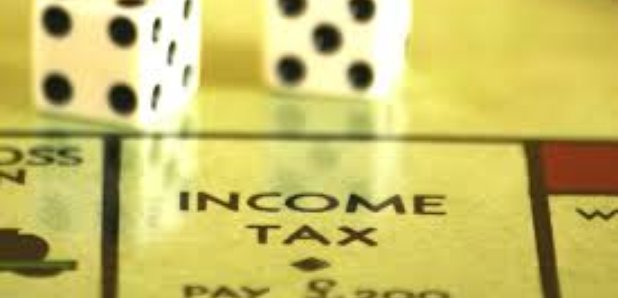 Opposition parties will urge the SNP to set out its position on increasing income tax during a debate at Holyrood.
Scottish Labour will use its debating time at the Scottish Parliament to force a vote on the issue, calling on other parties to "pick a side".
The debate follows the Scottish Government launching a cross-party discussion on income tax in Scotland, prompting speculation of a rise.
Labour analysis argues that more than £1 billion of additional revenue would have been generated by its proposals to raise tax over the past two Scottish budgets.
Speaking before the debate, interim leader Alex Rowley said: "Labour believes in the principle of using the tax powers of Holyrood to stop the cuts and invest in our public services. Parties will now have to pick a side and say what they believe in.
"The SNP has failed to use the powers it has to generate the funds needed and this, coupled with Tory austerity, has left Scotland's public services and the communities they serve under intolerable pressure.
"Eighteen months on from an election campaign which saw the SNP attack Labour for being honest with voters, it is finally time for a serious debate on tax.
"The SNP faces a choice: tax cuts for the richest and public spending cuts for the rest with the Tories, or using the powers to protect public services with Labour. Today Nicola Sturgeon and her MSPs must make that choice."
The Scottish Conservatives will warn of the implications of increasing income tax across all bands.
Finance spokesman Murdo Fraser said: "Labour have been quite upfront in saying that they think all workers, including those on low incomes, should pay even more.
"We now need to hear from the SNP if it has changed its mind and also believes it's worth hitting more than 80% of Scotland's taxpayers in the pocket.
"We simply don't accept that there is a case for increasing the tax burden on hardworking Scottish families.
"It sends out a dangerous message which suggests Scotland is not an attractive place to live, work and do business if we are the highest-taxed part of the UK."
Greens co-convener Patrick Harvie will say those on high incomes should pay "a fairer share" to improve public services in Scotland.
He said: "Greens have been leading the debate on progressive rates of income tax and it's frustrating that it's taken this long to get the Scottish Government and other parties to say they're open to the discussion.
"Nevertheless, by working together, we can see people on low incomes given a tax cut, while those on high incomes should pay a fairer share for the public services we all benefit from."
Gillian Martin MSP said: "As set out in the Programme for Government, the SNP Government believes it is time to have an informed discussion about the ways in which our income tax powers could support both our public services and our economy and to ensure that Parliament plays a full role in setting a tax policy.
"Labour need to learn that taxation is not a competition or a political game - it's about how you fund public services and support the economy whilst ensuring that those on low incomes do not shoulder the burden of Tory austerity.
"Under the SNP, taxpayers in Scotland have the best deal in the UK, with household budgets protected, quality public services and access to services like free tuition and free personal care, all of which help make Scotland a hugely attractive place to live, work and invest in."