Labour Proposes Automatic Compensation Over Delayed Rail Journeys
8 August 2017, 05:24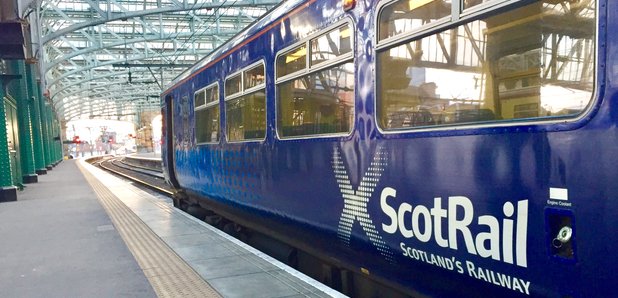 Rail passengers could be automatically compensated for delayed journeys under plans set out by Scottish Labour.
The party has called on ScotRail to introduce a system where partial or full refunds are paid out automatically to customers who experience delays of 30 minutes or more if they have paid by credit, debit or smart card.
Scottish Labour has also urged the operator to launch an awareness campaign so that all passengers, including those who pay by cash, are aware of their rights to compensation.
Under existing rules, passengers can claim back 50% of the cost of a single ticket or 25% of the cost of return if their journey is delayed by 30 to 59 minutes.
Refunds increase to the full cost of a single ticket and 50% of a return for delays of one hour to one hour and 59 minutes, and the full cost of a single or a return for delays of more than two hours.
Passengers are required to apply for the "delay repay" compensation online or by post.
Scottish Labour said ScotRail should look at all options for an automatic scheme, including for passengers travelling with peak or off-peak tickets as well as those with advance tickets for specific services.
The party said it would make automatic compensation a requirement of the next ScotRail franchise.
There has been widespread criticism of the reliability of ScotRail trains since current operator Abellio took over the franchise in 2015.
ScotRail was ordered to produce a performance improvement plan last year after punctuality and reliability fell below the expected standard.
Transport Minister Humza Yousaf said the operator had "learned lessons" after recent figures showed improvements.
Scottish Labour's transport spokesman Neil Bibby said: "Delayed trains are still a major problem on the ScotRail network, despite improvements in recent months.
"Passengers have always been entitled to compensation for significant delays, but many are unaware of their rights. Scottish Labour has repeatedly called on the Scottish Government to run an awareness campaign.
"Now we are going further and demanding that automatic compensation is introduced for passengers paying by card if their train is 30 minutes or more late."
The scheme is part of the party's broader plan for Scotland's railways, which also includes bringing ScotRail and the Caledonian Sleeper into public ownership when the franchises expire, "fairer fares" for passengers and ending the expansion of driver-only operations.
ScotRail Alliance spokesman said: "We are always looking at ways to improve the service we offer to our customers, as part of our plan to build the best railway Scotland has ever had.
"We know how frustrating any delay can be for customers, which is why we already offer compensation to customers who have been delayed by 30 minutes or more. There is an option for that to be paid electronically. It is quick and easy for customers to claim money back, particularly online.
"The most recent figures show that 94% of our trains are on time, and that nine out of 10 customers are satisfied with ScotRail. The investment we are making in new and better trains will mean faster journeys, more seats and better services."
A Transport Scotland spokeswoman said: "We have already secured a straightforward delay repay process whereby passengers on ScotRail can claim compensation if their service is delayed over 30 minutes.
"We welcome any measures which would make it easier for passengers to claim compensation and work with ScotRail is ongoing in this respect as part of our continuous improvement process for the franchise."
She said the operator has been "working hard to lift performance, as can be evidenced by several months of sustained improvement", but "there is no room for complacency".
"The ScotRail franchise contains the toughest quality regime in the UK to drive up standards with financial contributions reinvested towards enhancing customer experience, as well as 200 new services, 20,000 more seats per day and better journey times by 2018," she said.
"We expect this to continue with as ScotRail maintain the actions in their Performance Improvement Plan."