Labour Seeks Support From Greens For 'Anti-Austerity' Budget
1 February 2017, 06:35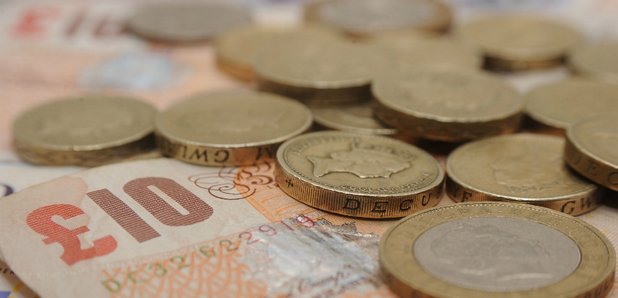 Scottish Labour leader Kezia Dugdale has made a direct appeal to the Greens to work with her party for an ''anti-austerity'' budget.
She has written to Scottish Greens co-convener Patrick Harvie urging him to help build an alternative to Finance Secretary Derek Mackay's tax and spending plans.
Mr Mackay needs the backing of at least one other party at Holyrood to push the minority SNP administration's Budget for 2017/18 through the Scottish Parliament.
MSPs are due to vote on the general principles of the draft Budget Bill on Thursday after an earlier parliamentary debate ended in stalemate.
The Scottish Greens have said their support is contingent on changes to bring in ''progressive taxation'', while Labour has refused to back the Budget in its current form, arguing it would cut £327 million from councils' core funding.
The party wants the 50p top rate of income tax restored for the highest earners in Scotland and a 1p rise in the basic rate.
In her letter, Ms Dugdale said her party and the Greens are ''the two parties closest on tax and spend policy''.
She said: ''In the period between 2011 and 2016, the SNP majority government cut £1.4 billion from local councils across Scotland.
''Now, in their first period of minority Government, SNP ministers are proposing a further £327 million of cuts.
''You know what these cuts will mean: fewer teachers and support staff in our schools; 15-minute care visits for our elderly; cuts to social work departments and welfare advisers to support our most vulnerable.
''We are looking to work constructively with other parties to deliver a budget that stops the cuts.
''You have grown your movement on an anti-austerity platform - I struggle to understand how you could contemplate voting for anything less than the full mitigation of cuts to public services.''
A Scottish Government spokesman said: ''The Scottish Government published a budget for growth and public services, which will deliver increased investment in education, the NHS and protects low income households from tax hikes.
''The finance secretary is currently in active discussions with opposition parties about the Scottish budget while considering the detail of propositions received to date and will continue to take forward constructive discussions on budget plans.''
A spokesman for the Scottish Greens said: ''Discussions between Green MSPs and Scottish ministers are ongoing and we are focused on how to raise additional funds fairly to protect council services.
''Labour walked away from the budget process some time ago and they know full well only ministers can lodge amendments to the Budget Bill, so negotiation is the only responsible action.''