Labour to oppose indyref2
23 September 2018, 12:51 | Updated: 23 September 2018, 12:53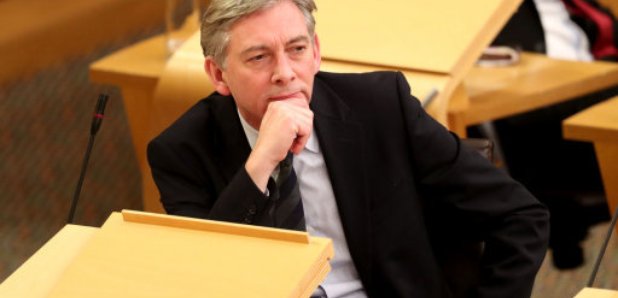 Labour's next UK manifesto will include a commitment to oppose a second independence referendum, Scottish leader Richard Leonard will announce this week.
Mr Leonard will tell delegates at the party conference in Liverpool on Monday that Scotland does not need another vote on independence, but the election of a Labour government.
He is expected to say: "We don't need another independence referendum to change Scotland, as far as I am concerned - we've just had one.
"The majority of people do not want one, and as we meet here this week with the prospect of a General Election, I can make clear today that the next Labour manifesto will oppose another independence referendum.
"We don't need a referendum, we need the election of a Scottish Labour government which is prepared to use its powers, and a confident Labour Party reawakening hope out of despair across these shared islands."
The independence referendum in September 2014 was held after the Scottish and UK governments signed the Edinburgh Agreement, allowing the vote to take place and committing both sides to respect the result.
Labour leader Jeremy Corbyn said last week he did not support another referendum but was "not ruling out" giving consent for a vote if he were to become prime minister.
Mr Corbyn made the comments in an interview with BBC Scotland ahead of the party conference.
Asked what he would do if First Minister Nicola Sturgeon were to seek the power to hold another vote, he told the broadcaster: "We would obviously decide at the time."
He said: "We don't want another referendum, we don't think another referendum is a good idea, and we'll be very clear on why we don't think it's a good idea."