Labour urges litter picks as rubbish hits 10 year high
26 July 2018, 07:26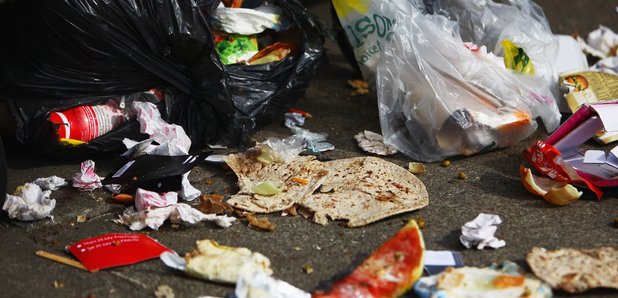 Scottish Labour is urging communities to organise litter collections as the environmental problem hits a 10-year high.
Environment spokeswoman Claudia Beamish wants those who are concerned about growing litter levels to organise clean-ups.
The MSP, who has organised litter picks in the south of Scotland, said: "Litter damages communities and endangers wildlife, it is a real problem across the country.
"That's why with litter levels at a 10-year high I'm urging those who want to make a change to go out into their communities and help tackle the problem.
"Litter picks are a great way of not only cleaning up a community but bringing neighbours, friends and family together."
Keep Scotland Beautiful chief executive Derek Robertson urged people to take responsibility for their own rubbish by either binning it, taking it home or recycling it.
He added: "Scotland's litter problem is at its worst in a decade, and whilst we warmly welcome any clean up activity, changing people's attitudes and behaviours is a fundamental part of the solution.
"We all need to take responsibility for our local environment."