Lack Of Checks For Kids Footy Agents
22 December 2016, 15:07 | Updated: 22 December 2016, 15:10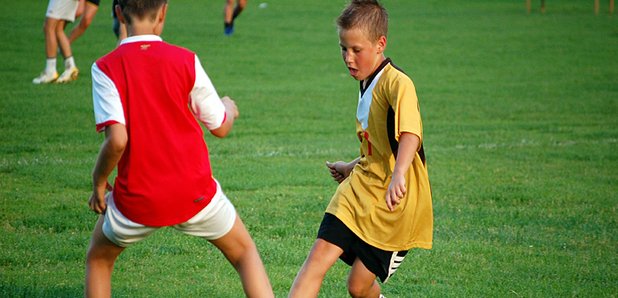 Football bosses have raised concerns about a lack of background checks on agents dealing with children as young as 11 amid allegations of historical child abuse in the game.
Holyrood's Petitions Committee heard that under the current system, intermediaries are required only to give a self-declaration that they have undergone the relevant disclosure or checks through the Protecting Vulnerable Groups (PVG) scheme.
The issue was raised as the committee examined a petition from campaigners William Smith and Scott Robertson on improving youth football in Scotland.
MSPs described the current system as "insane'', "absurd'' and "simple exploitation'' after hearing evidence of compensation payments between clubs for the transfer of young players and some clubs paying as little as #1 a week as a wage.
Police Scotland is investigating numerous reports of child sexual abuse in football and the Scottish Football Association (SFA) is to establish an independent review into the allegations.
Roderick Houston, honorary vice-president of the Scottish Schools Football Association, said it is "profoundly concerned'' about intermediaries.
"We think for anything up to school leaving age it's completely inappropriate and would ask that the game looks at that very seriously, particularly in the current environment, where we're at just at the minute.''
Fraser Wishart, chief executive of the Professional Footballers' Association (PFA) Scotland, said his organisation had also raised concerns over intermediaries with the SFA and clubs.
He said: "They are allowed to sign representation contracts of sorts with minors so an 11/12-year-old lad with a guardian's approval can sign a contract for an intermediary to represent him at that age. Why you need somebody to represent you at that age I don't know.
"In terms of the welfare of young people, I think there should be greater checks of any intermediary that's going to interact with young people.''
Responding to the concerns, Andrew McKinlay, the SFA's director of football governance and regulation, confirmed intermediaries are only required to self-declare that they have met the legal criteria to work with children.
He said: "There is a self-declaration. I accept I think that's an area we need to look at to see if there's more we can do in that area.
"I do have oversight of the child abuse matter that you've alluded to, I will have oversight of the independent review that will be set up by us and I suspect this will be an area that they look into.''
Commenting on allegations that some clubs have avoided paying the national minimum wage to players, Mr Wishart said: "Unfortunately I have seen contracts recently of £1 a week and £10 a week, and this goes all the way down to the part-time clubs as well.
"We all say that's unacceptable, the law applies to everybody. I would like to see something in the rules to address that.''
SNP MSP James Dornan, convener of the Parliament's Education and Skills Committee, said he was "kind of horrified'' by the evidence.
"There seems to be an almost total disregard for the welfare of the children coming from the authorities,'' he said.
Labour MSP Johann Lamont said: ``The idea of the dream, I get that, but it's using the notion of that to encourage young people to work against their own interest. I can't see how it can possible be anything other than... simple exploitation.''
Conservative MSP Brian Whittle said: "I find it absolutely absurd that we have been using words like agents and wage and compensation for kids who should be out playing the game and enjoying the game and falling in love with the game.
"I just don't understand how this current system in any way shape or form looks after the welfare of the child. I'm getting so angry, I think it's insane.''
But Neil Doncaster, chief executive of the Scottish Professional Football League (SPFL), said: "I think we have in place a fair system and a balanced system that respects the rights of children, that offers an incentive for clubs to invest in development of young players and protects the rights of children within that.''
He said the SPFL had written to the clubs alleged to have breached national minimum wage legislation and would investigate fully.
Mr Doncaster added: "What I can absolutely assure you, however, is that all SPFL clubs are fully bound by national minimum wage legislation, they are bound by the law of the land like every other club, every other business, and it would be contrary to our rules were a club to be not paying the national minimum wage.''
Mr McKinlay said the SFA registration system had processed more than 18,000 transactions this year and "did not consider the terms of the contract''.
Asked whether someone could be registered with a contract that was illegal, he replied: "Under the registration system you can, yes,'' but he added that the SFA had "no immediate plans'' to change it.