Lady Hoy Takes On Charity Role
23 March 2017, 06:44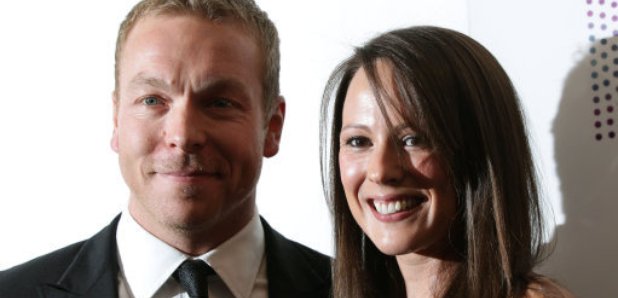 The wife of cyclist Sir Chris Hoy has told how the shock experience of giving birth to a premature baby has propelled her into a key charity role.
Lady Sarra Hoy is becoming the official ambassador of Bliss Scotland, a charity for babies born premature or sick.
She believes the post will be a chance for her to "give something back'' after coming through the "dark days'' in neonatal intensive care with newborn son Callum.
Lady Hoy - a lawyer by profession and the wife of Olympic hero Sir Chris - became unwell at 27 weeks while pregnant with Callum, who had to be delivered 11 weeks early.
He weighed just 2lbs 2oz when he was born in October 2014 and spent 60 days in neonatal care.
Callum is now a thriving toddler aged almost two-and-a-half but Lady Hoy remembers the fears she had following his early arrival into the world.
"He looked like a frail little bird that had fallen from its nest,'' she recalled.
"From nowhere, I was signed up and given lifelong membership to a club I never wanted to join, nor even imagined existed.
"I was utterly terrified by what I saw and was scared at what the future held for us all.''
She explained how missing out on the third trimester of her pregnancy launched her into an experience she was not ready for.
She said: "We hadn't bought a thing, we hadn't read anything, all these preparations were gone, and from that you're suddenly spending every day travelling to hospital to watch a baby that you know is yours but you have to ask to touch him and hold him.
"It's a very disjointed way of coming into parenthood. However it happens, I do think it's a huge shock.''
Lady Hoy, 36, who lives in England but still maintains strong connections to her home city of Edinburgh, says she feels privileged to be a voice for the 5,800 babies born each year in Scotland who need lifesaving neonatal care.
The role will see her raising awareness of the support Bliss can offer as well as encouraging people to back the cause by volunteering and fundraising.
She agreed her experience of giving birth to Callum at 29 weeks has "without doubt'' influenced her decision to take up the role.
She said: "Since our dark days in neonatal intensive care with Callum, I have learned so much about having a premature baby.
"Many of these babies are born much earlier than Callum was and I understand how fortunate we are to have had such a positive outcome.
"Having a baby on a neonatal unit can be a very lonely experience yet thousands of families go through this every year.
"I look back now and realise that all the emotions I went through, including the ones I barely dared to verbalise, were not unusual. In fact they were very typical. I wasn't alone after all.
"This is why I am such a proud and passionate supporter of the work Bliss Scotland does.
"They provide information and advice, and offer essential emotional support, both on the neonatal unit itself and beyond.''
Charity chief executive Caroline Lee-Davey said: "Ensuring the voices of premature and sick babies and their families are heard is such an important part of our work, and having Sarra on our team to help us achieve this will make a huge difference.''
Families can access support from Bliss online at www.bliss.org.uk/Scotland or via the UK helpline on 0808 801 0322.