Legal action planned over historical abuse claims in Scottish football
30 July 2018, 07:20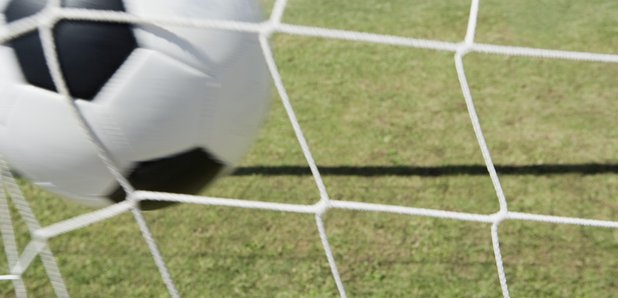 Lawyers for six men who allege they were victims of child sexual abuse in Scottish football have announced they are to begin legal action against the sport's national governing body.
Thompsons Solicitors said they are sending correspondence regarding the civil claims for compensation to the Scottish Football Association (SFA) on Monday.
The firm said it expects the SFA to take the claims seriously and "settle promptly".
It comes four days after a major review into allegations of the sexual abuse of youngsters within Scottish football found that child protection measures in the sport are "not fit for purpose".
The independent report branded policies "inadequate" and called for a "significant and serious sea-change" in the culture of Scottish football to reduce the risk of abuse taking place.
The review panel, chaired by Martin Henry, criticised a "lack of leadership and inadequate governance" when it comes to child protection.
SFA chief executive Ian Maxwell apologised to people who had suffered abuse in the game.
The body had commissioned the review at the end of 2016 following a number of allegations of non-recent sexual abuse in the sport, mainly said to have occurred in the 1970s, 1980s and early 1990s.
Revealing the plans for legal action, Thompsons partner Patrick McGuire said: "As the body in charge of Scottish football at all levels, the SFA is responsible for the welfare of children taking part in our game.
"They are trusted by parents to make sure that coaches and officials at club and association level are fit and proper people to care for their children.
"It is to the SFA's complete and utter shame that due to their incompetence and at times wilful disregard criminals of the worst kind preyed on youngsters who only wanted to play football.
"The legal action for compensation that my firm is undertaking on behalf of our clients is part of the process of seeking justice and it's one that I expect the SFA to take very seriously and settle promptly."
The SFA is not commenting on the planned action ahead of receiving the papers.
Following the review publication last week, Mr Maxwell, who was appointed as chief executive in April, said: "On behalf of Scottish football I would like to offer my most heartfelt apology to those with personal experience of sexual abuse in our national game.
"We acknowledge the very deep impact experiences of sexual abuse has had on many individuals and that is why we are strongly committed to learning from these experiences."
He spoke of "progress" in recent years to improve child protection but acknowledged there is "still much to do".
He added: "Above all, I am a father and my commitment is to ensure that the Scottish FA - with the support of its member clubs, organisations and partners - implement the necessary recommendations to ensure that Scottish football is a safe and enjoyable environment for all."