Legal challenge to Brexit dismissed by Scots court
8 June 2018, 16:22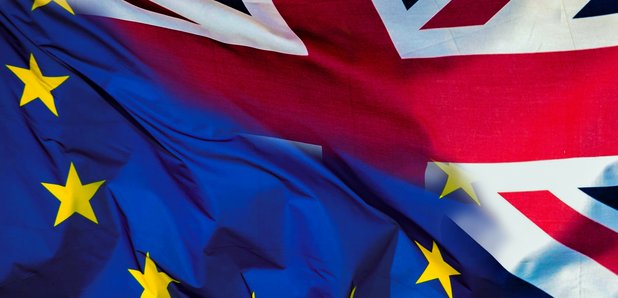 A cross-party legal challenge to the UK Government on Brexit has been rejected by Scotland's highest civil court.
The group was seeking a referral to the European Court of Justice (ECJ) on whether the withdrawal process triggered under Article 50 of the Treaty on European Union can be revoked by the UK on its own, without the consent of the other 27 EU member states.
The group, which includes Green MSP Andy Wightman, SNP MP Joanna Cherry, Labour MP Chris Leslie, Lib Dem MP Tom Brake and Jo Maugham QC, had argued the legal uncertainty surrounding the issue has to be resolved so they can carry out their duties as democratically-elected representatives.
Their attempt to have the issue referred to the Luxembourg court was knocked back by the Court of Session in Edinburgh.
Lord Boyd ruled the question being asked was "hypothetical" and the conditions for a reference had not been met.
On Twitter, Mr Maugham said the group is likely to appeal.
Lord Boyd said: "What the petitioners are seeking is advice that, were a certain set of circumstances to come about, there is an alternative option that could be pursued given the political will to do so.
"In short the option of revocation of the article 50 notice is contingent on other factors rendering it a live possibility. At present it cannot be said that it is a live practical question."
The judge noted the court was being asked by a number of MPs to settle a legal dispute in the middle of the legislative process.
In his written ruling, Lord Boyd said: "In my opinion that is a clear and dangerous encroachment on the sovereignty of Parliament.
"It is for Parliament itself to determine what options it considers in the process of withdrawing from the European Union. It is for Parliament to determine what advice, if any, it requires in the course of the legislative process."
He concluded: "The presumption is for the ECJ to accept references from the national court on the basis that it is primarily for the national court to determine whether it is necessary for the determination of a dispute before it.
"There are however a number of authorities which suggest that the ECJ will not engage in academic or hypothetical questions... Applying these principles I am satisfied that the question that is being asked is hypothetical.
"The facts upon which the ECJ would be asked to give an answer could not at this stage be ascertained, simply because they have not occurred."