Lendl Out To 'Ruin' Djokovic's Calendar Slam
16 June 2016, 07:13 | Updated: 16 June 2016, 07:15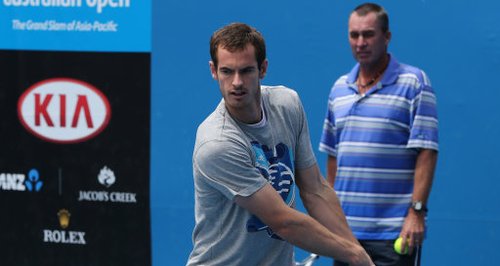 Andy Murray's new coach Ivan Lendl says he and the Scot want to dash Novak Djokovic's hopes of making history.
Djokovic became the first player since Rod Laver in 1969 to hold all four major titles by winning the French Open 10 days ago and is on the brink of further feats in the coming months.
He can seal a 'calendar Grand Slam' by winning all four major tournaments in a single year and the 'Golden Slam' if he adds an Olympic gold medal to that collection.
Murray, who is ranked number two in the world and recently rekindled his coaching partnership with Lendl, is the player most likely to stop the Serb.
"In tennis there is the career Grand Slam, there is four in a row, there is the calendar year Grand Slam and the Golden Slam. He [Djokovic] has a chance to do that this year,'' Lendl told national newspapers.
"Obviously Andy and I would like to ruin those plans if we can. But, if you go back in history, in '38, when Don Budge won, and Rod Laver won in '62 and '69, those were calendar year Grand Slams.
"But I don't believe there was another time when someone held all four. So if you start looking at it that way, it's phenomenal.''
Lendl ended his first coaching spell with Murray in 2014 because he felt unable to commit the amount of time his pupil required.
The British number one said this week Lendl would work between 18 and 22 weeks as part of the new deal but the Czech suggested the matter is yet to be agreed.
"We will figure it out,'' Lendl said. "I kind of chuckle when I read a piece here and there and it's 18 to 20 weeks. I learn something every day.''