Lib Dem Pledge To Keep UK Together
11 March 2017, 06:30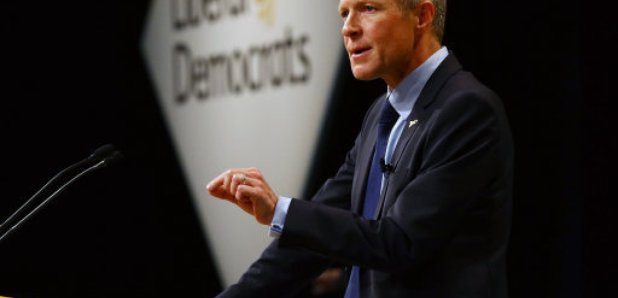 Willie Rennie will pledge to make a ''compassionate'' and ''emotional'' case for keeping the UK together if there is to be a second referendum on Scottish independence.
The Liberal Democrats will lead the way ''on the kind of campaign for the United Kingdom that we want to see'' if First Minister Nicola Sturgeon stages a fresh vote on the issue, he will say.
Mr Rennie, the party's Scottish leader, is to raise the prospect of such a ballot when he makes his speech to the party's conference in Perth.
It comes amid ongoing speculation that Ms Sturgeon could be about to demand the right to stage a second independence referendum as the UK prepares to exit the European Union.
Such a vote will be a ''battle of ideas and values, not of identities and flags'', according to Mr Rennie.
The Scottish Liberal Democrat leader will say: ''I will stand up for our United Kingdom family.
''We will lead the way on the kind of campaign for the United Kingdom that we want to see. We should set the terms.''
Even though the economic case for Scotland leaving the UK is ''weaker'' than it was in 2014, Mr Rennie will stress the campaign for the Union should be positive and uplifting.
He will tell the conference: ''The new case for the United Kingdom is a positive, uplifting one that focuses on the ties that bind us rather than the differences some would use to divide us.
''It is that emotional case. It is the Liberal case for unity. The compassionate case. It goes to the heart of who we are.
''Britain is full of people who care. We, together, care about the environment, poverty at home and abroad, the sick, the elderly, the young. Our country is jammed full of people who want a better world.
''British people, with compassion and care, digging into their pockets. We should celebrate our generosity and compassion. It is a mark of the country that we are.
''No Scottish nationalist will tell me that I should be ashamed. I am proud of who we are.
''That compassion has built some of the best public services too. It is why we built the best health service in the world. The second biggest aid budget in the world. The welfare state to help people in need. Public compassion has driven that state action.
''I admire the great historical figures of progress from all parts of Britain: Emmeline Pankhurst on votes for women, William Wilberforce ending the slave trade, William Beveridge building the welfare state.
''Our United Kingdom is an uplifting, mutually beneficial partnership that we should cherish rather than trash.
''So, as we head into another referendum, the responsibility on liberals is great. We must stand up and be counted for our values. This is a battle of ideas and values, not of identities and flags.''