Lib Dem Scottish Manifesto Will Reject IndyRef2
31 May 2017, 05:38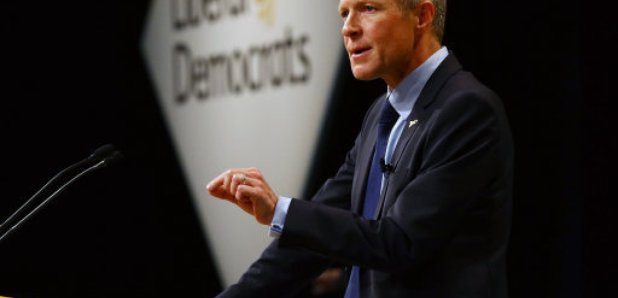 The Liberal Democrats are to launch their Scottish election manifesto today with a pledge to "stop another divisive independence referendum''.
Willie Rennie, the party's Scottish leader, will insist a second vote on the issue is the "last thing'' the country needs.
First Minister Nicola Sturgeon unveiled her party's manifesto on Tuesday, claiming an SNP victory in Scotland in the June 8 election would "further reinforce'' their mandate for another referendum.
But speaking ahead of the Liberal Democrat manifesto launch in Edinburgh, Mr Rennie said: "Votes for the Liberal Democrats will stop another divisive independence referendum from the nationalists.
"With the Scottish economy teetering on the edge of a recession, the performance of Scottish education dropping down the international rankings and mental health services failing to deliver, the last thing our country needs is another divisive and distracting independence referendum.''
He added: "The Liberal Democrats are setting out a positive plan to invest in mental health and education. A modest penny on tax secures those.
"We will protect jobs in Scotland by opposing an extreme Conservative Brexit and giving people the right to reject a bad deal.
"We will keep the triple-lock on the state pension. We will scrap the Conservatives' two-child rule for tax credits which causes the 'rape clause' that has outraged people in Scotland.
"We will promote a Scotland and a Britain that are open, tolerant and united.''
Ukip Scottish leader David Coburn will also launch his party's manifesto for the election in the capital today.
Elsewhere, Ms Sturgeon will focus on her party's plans to tackle inequality and poverty as she campaigns in North East Fife - a seat the Liberal Democrats hope to win back from the SNP.
Scottish Conservative leader Ruth Davidson will be in Angus, an area where she hopes her party can make gains at the expense of the nationalists, while Scottish Labour leader Kezia Dugdale will visit a housing association in Glasgow.