Lib Dems call for end to 'absurd' delayed discharges
24 June 2018, 06:17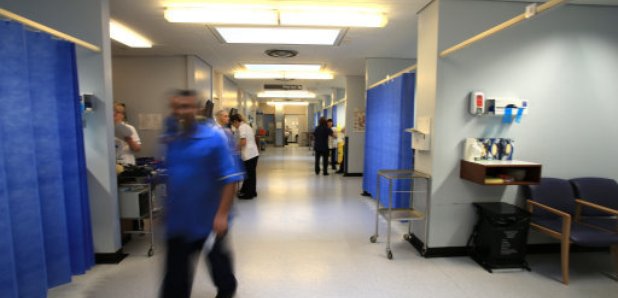 The Scottish Liberal Democrats have called for action to eliminate lengthy delays in medically-fit patients leaving hospital, after the latest figures revealed waits of around 18 months in some cases.
The party branded the bed blocking statistics, collated through Freedom of Information requests, as "absurd".
Delayed discharge occurs when a patient is medically well enough to leave hospital, but is prevented from doing so while care arrangements are put in place.
The Lib Dems gathered data on the longest periods patients across the country were delayed for health and social care reasons during 2016/17 and 2017/18.
There are currently patients waiting 618 days in the Borders and 274 days in Grampian, the party found.
In 2016/17, NHS Grampian recorded a delay of 525 days, while the following year the health board reported a wait of 503 days.
Delays of up to 476 days and 450 days were recorded by NHS Lanarkshire and NHS Lothian respectively.
Lib Dem health spokesman Alex Cole-Hamilton said: "It is absurd that patients are stuck in hospital for up to 600 nights at vast expense because carers can't be found to visit them at home or there isn't a care home place available.
"Medical staff had declared these patients ready to leave but the support they need to move on is just not there.
"We know that when patients are trapped in hospital, their condition is more likely to worsen and opportunities to rebuild their lives are lost.
"Scottish Liberal Democrats demand an end to the social care scandal. The Health Secretary must take swift action to eliminate these long waits on delayed discharge or hand over to someone who will."
Commenting on the figures, an NHS Grampian spokeswoman said: "Delayed discharge is frustrating for the patient, their relatives and our clinical teams.
"The Integrated Joint Boards, bringing health and local authority teams even closer together, aim to provide a seamless response to the health and social care needs of people in Grampian. All areas have action plans which deal with short, medium and long term approaches to delayed discharge.
"It must be stressed there is no 'quick fix' for this issue and we continue to work closely with the three local partnerships."
A Scottish Government spokeswoman said: "These are patients with extremely complex needs that require more than a standard package of community care and are not conventional hospital delays.
"Many of these patients lack capacity, and are waiting for the courts to appoint a guardian to act on their behalf.
"Others may be waiting on the building of specialist housing, or require 24-hour specialist support to protect their health and wellbeing.
"Delayed discharges continue to decrease across Scotland and last year there was a 7% reduction in the number of days lost to delayed releases, building on a 3% reduction the year before and a 9% reduction the previous year."