LISTEN: Scots pilot says "questions raised" over Flybe safety record after spate of technical problems
2 March 2017, 05:00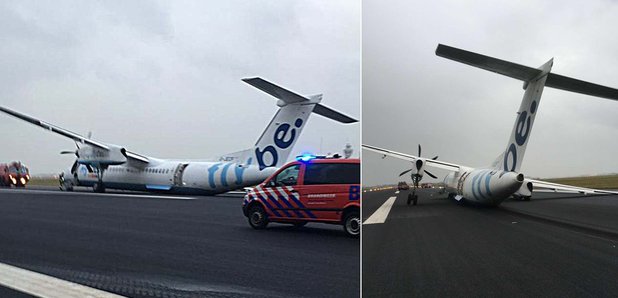 A Scottish pilot has told Heart "questions are being raised" about the safety of Flybe's planes.
Two of the airline's Edinburgh services had to make unexpected landings because the landing gear failed in less than a week.
A third jet had an engine shutdown over Glasgow.
The Flybe boss says safety is top priority on its 470 daily flights.
Heart's Connor Gillies reports
Luke Farajallah, Chief Operations Officer, said: "I would reassure customers that our highest priority at all times is the safety and well-being of our passengers and crew.
"Aviation is one of the most highly regulated industries in the world and as such is regarded statistically as the safest method of public transport.
"Flybe operates a fleet of 76 aircraft, flying over 20,000 passengers a day on an average 470 flights each day; this is 53% of all internal flights within mainland Britain and one out of every two passengers travelling intra-regionally on a UK-domestic air route outside of London, is a Flybe customer.
"Like all airlines, Flybe adheres to the strictly regulated standards required by both aircraft manufacturers and relevant aviation authorities and works closely with all relevant parties following any incident."