LISTEN: Sister of missing Scots kayaker remains hopeful
7 February 2017, 10:27 | Updated: 7 February 2017, 10:30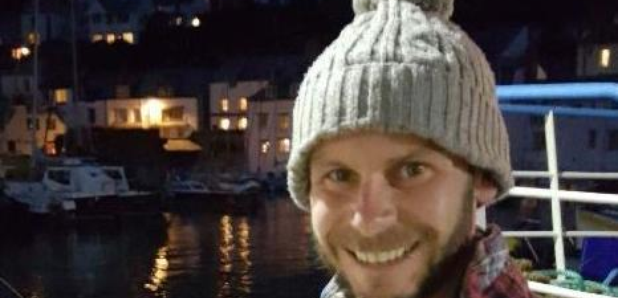 The sister of a missing kayaker has said she is still hopeful he will be found after a kayak believed to be his was recovered from the sea.
Ellie Jackson said she hopes her brother Dominic may have managed to reach the shore and be trapped at the foot of a cliff waiting for help.
A major search is under way for Mr Jackson, 35, who was reported missing on Sunday night after he failed to return from a sea kayaking trip in Portsoy, on the north coast of Aberdeenshire.
Mr Jackson had travelled north from his home in Fettercairn, south Aberdeenshire, on Friday.
His green VW Transporter has since been traced in the area, while a kayak thought to belong to Mr Jackson has now been recovered from the sea in the Wick area, around 50 miles away across the Moray Firth.
Ms Jackson, who lives in Australia, said: "I'm very hopeful. The scenario in my head is he has become separated from the boat which has been carried away by the wind.
"He will have turned round, come into the seashore and ended up on a secluded beach somewhere, then decided to climb up a cliff and then fallen and is lying at the base of a cliff injured, perhaps with a broken leg.
"He can't move to a visible spot and is waiting for rescuers, that's my working theory.''
She said her brother, who runs a gardening business in the Laurencekirk area, is fit and active.
Although quite new to sea kayaking, he is a surfer and a climber.
Mr Jackson's father and three of his five siblings joined the search in the Portsoy area on Monday.
Land, air and sea searches have been carried out, involving police, coastguards, the RNLI and a fixed-wing aircraft.
Ms Jackson said: "People have been very supportive. The family is staying positive. Some family were out searching in the dark and didn't get home till after midnight and they'll be back out again this morning.
"I'm staying strong and hope we get some good news today.''
The family is originally from Uckfield near Brighton but Mr Jackson has lived in Aberdeenshire for around 13 years.
Police said a vast area has been searched on both land and water - stretching from Buckie to Fraserburgh.
On Tuesday, searches are being carried out on land between Portsoy and Buckie.