Low-Cost Carrier Norwegian Promises Bargain Flights To US
23 February 2017, 12:48 | Updated: 23 February 2017, 14:37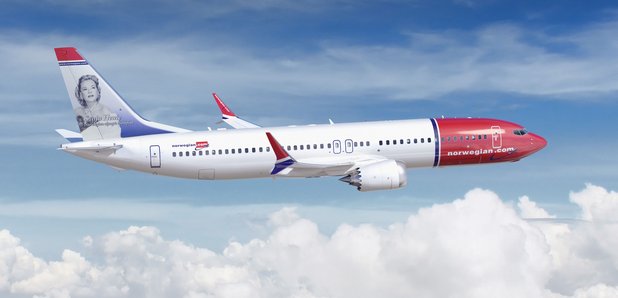 Low-cost carrier Norwegian Air Shuttle has promised cheap transatlantic flights when it starts services from the US to Edinburgh this summer.
The flights are due to take off from Edinburgh Airport to Rhode Island, Connecticut and New York's Hudson Valley.

Norwegian announced on Thursday that it is opening new flight crew bases at Rhode Island's TF Green Airport and Stewart International Airport in Newburgh, New York.

Year-round flights from those airports to the capital will begin in June, and to Ireland and Northern Ireland in July.

There also will be flights to Scotland from Connecticut's Bradley International Airport.

One-way flights will start at 65 US dollars (£52) for the first 10,000 seats. Once the introductory phase is over, flights will start at 99 US dollars (£79).