Mackintosh Library Model To Test Original Materials For Reconstruction
3 February 2017, 07:18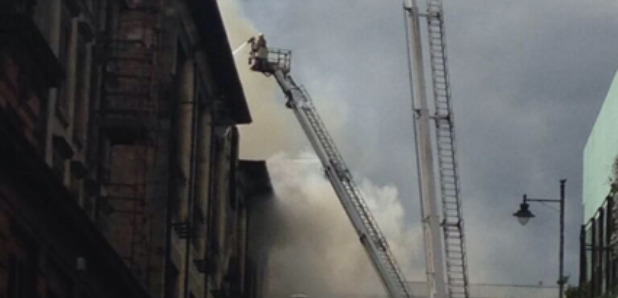 A full-scale model of part of the fire-damaged Mackintosh Library is to be built to test if the original materials and techniques can be used in its reconstruction.
The specifications for the model bay have been developed with ''meticulous research'' into every aspect of the original design and construction of the library held in the Glasgow School of Art (GSA) archives and the original drawings in the Hunterian Museum.
Specialist architectural joinery company Laurence McIntosh has been appointed to construct the prototype bay, which will take around two months to build in one of the Mackintosh Building studios.
Architects described it as a major step forward in the rebuilding programme following the fire in May 2014.
Sarah MacKinnon, project manager of the Mackintosh Building Restoration project, said: ''The prototype will help us to test the materials and techniques that were used to construct the original library and will be used to construct its replacement.
''This process will provide invaluable, practical information about the supply chain for the Tulip wood, the construction method and the finishing of the wood, and this will inform the main library construction, which is scheduled to begin early next year.''
Laurence McIntosh director David MacDonald described the work as a ''dream'' job.
''This year we're celebrating 70 years of joinery and cabinet making at the very highest level. We've restored prestigious buildings before, but the Mack is something special,'' he added.
''Our whole team of over 50 craftsmen, joiners and apprentices is excited to contribute to the Mackintosh legacy, we're confident our experience, craftsmanship and passion for this project will result in a prototype we can all be proud of.''
Students were preparing for their degree shows in May 2014 when flames engulfed the Grade A-listed Charles Rennie Mackintosh building.
The blaze caused significant damage to the west wing, including the loss of the celebrated Mackintosh Library.
So far the Mackintosh Campus Appeal has raised £18.5 million towards its £32 million target to restore the building.
A host of leading artists including Sir Antony Gormley, Anish Kapoor and Simon Starling have used material from the fire-damaged art school to create new work set to be sold at auction in the latest fundraising drive.
Each artist was sent a piece of debris specifically chosen for them with a note telling them what it was, where it was from and explaining the concept of the auction in London in March.
Other artists taking part include Grayson Perry, Cornelia Parker, Jenny Saville, David Shrigley and Douglas Gordon, as well as The Chapman Brothers and Sir Peter Blake, with seven Turner prize winners among them.