Majority of grandparents help provide childcare - survey
12 April 2018, 12:12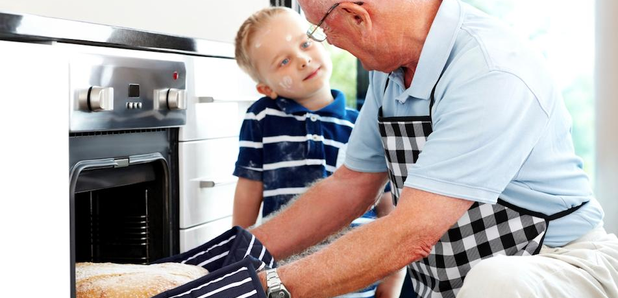 More than half of Scottish grandparents provide their grandchildren with childcare, according to new research.
It showed 52% of grandparents said they helped parents out, with 96% doing so willingly and without any payment.
Almost two in five grandparents (39%) say they instigated the childcare arrangement by offering to help.
Just 1% of those asked confessed to being reluctant to look after their grandchildren.
The How Scotland Lives research, commissioned by the Bank of Scotland and carried out online by YouGov, interviewed 3039 adults between December last year and January this year.
It also revealed how generous grandparents are with both their time and money.
One in ten manage to provide their grandchildren with more than 20 hours of childcare per week - the equivalent of £90, or £4,320 a year.
Nearly a fifth of those quizzed (19%) say they looked after their grandchildren for 10-19 hours per week and more than a quarter (26%) provide childcare for five to nine hours.
Two in five (41%) provide up to five hours of childcare per week, saving parents £22.50 per week or £1,080 per year in childcare costs.
Ricky Diggins, director of Bank of Scotland, said: "Many of us know what a key role grandparents play in the lives of their grandchildren but it's perhaps easy to overlook the breadth of their generosity, not just in terms of time but also financially."
In addition to spending time looking after their grandchildren, one quarter of grandparents regularly cover the costs of activities or necessities such as school uniforms and sports kit.
The average annual cost of a school uniform is £212.88 and PE kit amounting to £87.67, grandparents could be spending over £300 per year on these items alone.
More than three quarters (76%) of respondents say they regularly buy their grandchildren treats or presents and two in five (41%) regularly spend money to take grandchildren on outings.
Almost a quarter (24%) are saving for their grandchildren's future.
Mr Diggins added: "It seems grandparents are well aware of the demands on today's families and are happy to help, not only taking care of their grandkids' day-to-day needs but also by saving for their future."