Man jailed for trying to kill six children in hit-and-run
25 September 2018, 12:17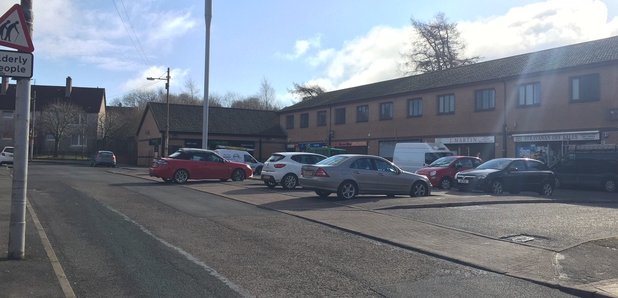 A man has been jailed for 11 years after he admitted trying to kill six children in a hit-and-run.
The youngsters, aged between 12 and 14, were standing on a pavement in the Castlemilk area of Glasgow during the afternoon of March 24 when the incident happened.
Gerald Gavan, 22, was sentenced at the High Court in Edinburgh on Tuesday, having previously admitted he drove at the children - who went flying "like skittles" - while targeting a man who was nearby.
It was heard the incident was down to tension in the neighbourhood over the death of a man in 2017, who was a relative of the intended victim Billy McGregor.
Gavan's lawyer said his client had wanted to "have it out" with Mr McGregor, because he had been targeting him and his girlfriend.
He added that when he saw his target "the red mist descended" and he drove at him.
Lady Margaret Scott said: "This appears to be to rooted in a dispute between you and Mr McGregor and his relatives.
"You saw him, turned the car, accelerated and drove at him.
"You then mounted the pavement and then drove into him and, having done so, carried on to the children.
"Six of them were thrown in the air like skittles. Two were hit with such force that they were carried over a parked car.
"Your conduct was entirely and utterly reckless and exceptionally serious."
The children had been "laughing and joking" outside shops when Mr McGregor walked nearby.
They were struck by the silver Vauxhall Astra during the attack, which reached 26 mph.
When attempting to flea the scene, Gavan reversed into a girl which saw her unable to get up.
The 14-year-old suffered a broken neck and required surgery, which Lady Scott described as a "significant ordeal which she has tackled with courage".
Mr McGregor, 21, and the other youngsters caught up in the hit-and-run suffered minor injuries.
It was heard the children and their families had been left traumatised by the incident.
Gavan's lawyer said it was "little more than good fortune" there were no more serious physical injuries.
He added that Gavan was remorseful for what happened to the children.
Gavan, who pleaded guilty to the attempted murder of the children and the man at a preliminary hearing last month, was given an 11-year sentence, backdated to August 18.
His jail-term would have been 15 years if he had not made an early plea.
The court heard the Barlinnie prisoner is not "frightened of work" and wanted to use his time in jail to take advantage of academic opportunities and was considering moving to Fife to get away from bad influences upon his release.
He also received a 15-year driving ban.