Maternal mental health blueprint launched by Lib Dems
17 May 2018, 07:18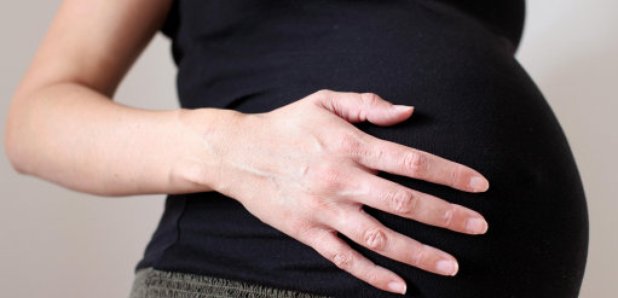 The Scottish Liberal Democrats have published a "radical" plan for maternal mental health after it was revealed half of health boards have no specialist services for pregnant women and new mothers.
The party has launched a petition calling on the Scottish Government to support the introduction of a new five-point plan.
The Lib Dems' proposals include six-week post-natal checks to include support from a GP and health visitor with specific training on maternal mental health, referrals to suitable community support networks, and inpatient care to allow mothers to continue caring for their babies and be close to home.
The party has also called for a campaign to remove the stigma of mental ill health for new mothers, and a strategy to increase training for GPs and health visitors to identify and treat maternal mental health.
Data from 2017 analysed by the Maternal Mental Health Alliance (MMHA) shows in seven out of 14 health board areas, women had no access to specialist perinatal mental health services.
Only NHS Greater Glasgow and Clyde had services that met national guidelines drawn up by the Royal College of Psychiatrists.
Lib Dem health spokesperson Alex Cole-Hamilton said: "The Scottish Government has a dreadful record when it comes to mental health, but perinatal services have proved a particular let down.
"Protecting mothers and giving new born babies the best possible start in life has to be made more of a priority.
"The Scottish Liberal Democrats are proud to be the first party in Scotland to set out a comprehensive, dedicated strategy for improving the detection and treatment of maternal mental health.
"Change is long overdue. We've given the government the blueprint and all they need to do is say yes."
Mental Health Minister Maureen Watt said: "We know that good perinatal mental health care is vitally important in improving outcomes for mothers and their young children.
"This is why we have funded a national Managed Clinical Network (MCN) on perinatal mental health - a key action through our current Mental Health Strategy.
"The MCN brings together specialists on perinatal mental health, nursing, maternity, and infant mental health, and is designed to improve the recognition and treatment of perinatal mental health care.
"We share the same aim that all women, their infants, and families, have equity of access to the perinatal mental health services they need across all of Scotland.
"We are therefore broadly supportive of these aspirations, and will ensure that the MCN considers the proposals carefully, as they are already considering many of them through their current work."