Men born in affluent areas live decade longer than those in poorer regions
8 December 2017, 14:00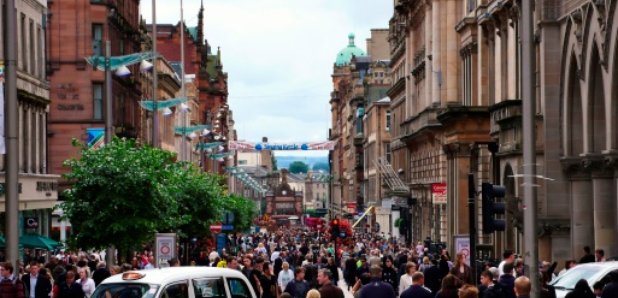 Scots born in the wealthiest parts of the country are expected to live up to around a decade longer than those born in the poorest communities, new figures have shown.
Males from the 20% least deprived areas in Scotland have a life expectancy 10.5 years greater than those from the 20% most deprived areas. For females the gap is 7.8 years.
Statistics from the National Records of Scotland (NRS) published in September show life expectancy for those born in 2014-2016 was 77.1 years for men and 81.2 years for women.
Further data released by NRS looks at how life expectancy varies beyond this headline figure.
Alongside deprivation, statisticians found a significant gulf between Scotland's 32 local authorities.
The council areas with the highest life expectancy for females were East Renfrewshire and East Dunbartonshire, where a baby girl could expect to live for 83.5 years.
By contrast, West Dunbartonshire had the lowest life expectancy for females at 78.8 years - a difference of 4.7 years.
For males, life expectancy at birth was highest in Orkney at 80.3 years, and almost seven years lower in Glasgow City at 73.4 years.
Registrar General for Scotland Tim Ellis said: "The statistics published today show that every council area of Scotland has seen an increase in life expectancy over the past decade, but there is still a lot of variation between areas.
"The report shows that deprivation has a strong effect on life expectancy with people who live in more deprived areas expected to live shorter lives than those in less deprived areas."
Responding to the figures, Scottish Labour called for "radical action" to tackle health inequalities.
Public health spokesman Colin Smyth said: "These figures expose the postcode lottery Scotland faces.
"The prosperity of the family you were born into has a huge impact on your life chances, quality of life and ultimately life expectancy.
"We need to see radical action to address the gap between the richest and the poorest in Scotland."