Mike Russell Demands 'Immediate Repeal' Of Part Of UK Brexit Legislation
13 November 2018, 19:16 | Updated: 13 November 2018, 19:18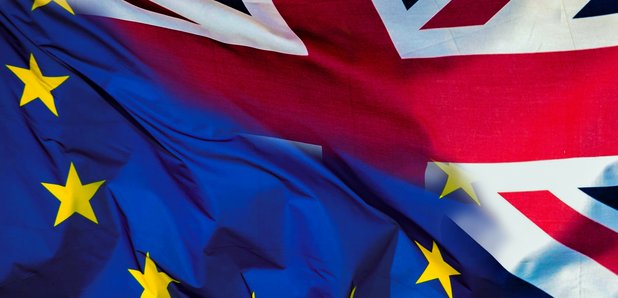 Mike Russell has demanded part of the UK's Brexit legislation be "immediately repealed" after MPs were told progress is being made between Holyrood and Westminster on key cross-border issues.
The Scottish Constitutional Relations Secretary said this was the way to resolve the row over what SNP ministers have branded a Brexit "power grab".
He spoke out after Theresa May's de facto deputy, the UK Cabinet Office Minister David Lidington told MPs that "significant progress" was being made on agreeing common policy frameworks.
The Scottish Government has been insistent that when powers are returned from the European Union, these should go straight to the Edinburgh administration, rather than London.
But UK ministers have argued that in areas such as agriculture, fishing and environmental issues, common frameworks need to be established.
With progress being made on these, Mr Russell said the UK Government should now repeal section 12 of the EU Withdrawal Act - the part of the legislation he said permitted UK ministers "imposing policies and laws on Scotland against our democratic will".
No orders have been made so far under this controversial part of the legislation.
And Mr Russell was clear that while the Scottish Government still opposed the "chaos" of leaving the EU, he added: "If Brexit is to happen, we have always said that co-operation between governments is clearly the right and best way both to ready our statute books and to agree common UK frameworks, where these are in Scotland's interests."
He continued: "The significant progress being made on frameworks vindicates the Scottish Government's consistent position and renders section 12 completely unnecessary.
"We have made it clear that if the UK Government tried to introduce a section 12 order we could not continue co-operation.
"Grabbing power from the Scottish Parliament and undermining the devolution settlement is obviously not conducive to cooperative working and section 12 should be immediately repealed."
He made the plea as it emerged a Brexit deal has been reached by negotiators in Brussels, which will be put before UK ministers at a crunch Cabinet meeting on Wednesday.
Confirmation that a deal had been reached by officials follows months of protracted talks in Brussels, with measures to prevent a hard border on the island of Ireland having been the main stumbling block.
Mr Russell has already called for details of any Brexit deal to be shared with the Scottish Government and the other devolved administrations as a matter of urgency.