Milestone campaign against the 'silent killer' sepsis
5 February 2018, 07:11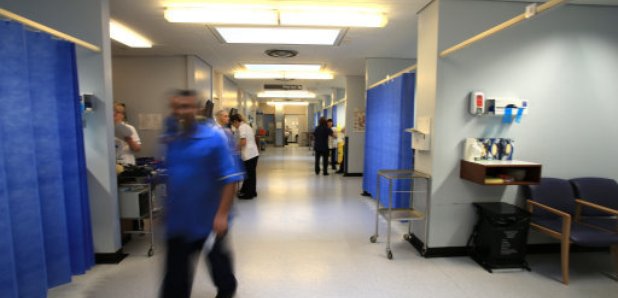 A new campaign raising awareness about the "silent killer" condition sepsis has been launched by the Scottish Government.
With someone dying from sepsis every four hours in Scotland, the initiative has been hailed as a "milestone" in increasing public knowledge.
The Scottish Government is spending £70,000 on the campaign, with posters and leaflets being sent to pharmacies and GP surgeries, as well as adverts in print, radio and social media.
Sepsis is a rare but serious complication of an infection, and without quick treatment, it can lead to multiple organ failure and death.
Symptoms can include a very high or low temperature, uncontrollable shivering, cold or blotchy hands or feet and not passing urine as frequently as normal.
Health Secretary Shona Robison said the new campaign, which has been created with the help of FEAT, Scotland's Sepsis Charity, would "highlight the symptoms of this often-silent and often-deadly condition to millions of Scots".
FEAT founder and chairman Craig Stobo said: "This is a milestone day for sepsis awareness in Scotland. FEAT, Scotland's Sepsis Charity, is delighted to be launching this nationwide campaign in partnership with the Scottish Government.
"We have pressed for the need to raise awareness of this killer condition and are confident that this Scotland-wide campaign will be a game changer in increasing the public's understanding of the symptoms of sepsis and the quick action needed to save lives.
"We are proud to provide additional funding for this vital campaign and while we can't bring back those lost to the condition, we dedicate this campaign to them and pledge to continue working towards the eradication of sepsis."
Calum McGregor, a consultant with NHS Lanarkshire and national clinical lead for acute care with Healthcare Improvement Scotland, said: "Sepsis can be difficult to recognise, and many of the symptoms can be attributed to other conditions. Five symptoms and signs to be aware of are a change in behaviour such as confusion, cold or blotchy hands and feet, uncontrollable shivering, very high or low temperature, and reduced urine output.
"Recent data suggests that for every hour's delay in antibiotics, the chances of dying from sepsis increase so it is vital we get people the treatment they need as quickly as possible."
Ms Robison added: "While mortality rates from sepsis have fallen by 21% since 2012, there is still more to be done and I am confident this campaign will play its part in equipping the public with a better understanding of the signs and symptoms."