Ministers Urged To Act To Slash Alcohol Consumption By 10%
12 April 2017, 05:33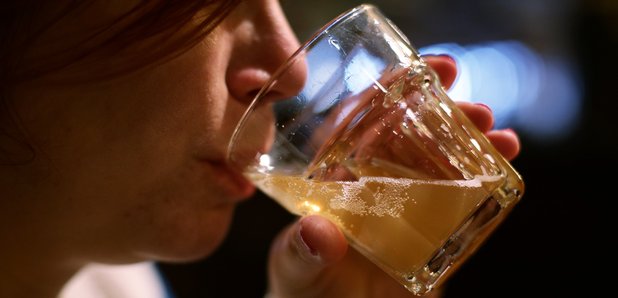 Ministers are being urged to set a new target to cut the amount of alcohol Scots drink by at least 10% over a decade.
Health campaigners and medics made the plea in a new report examining the ''devastating effect'' alcohol has on drinkers, their families and communities.
Alcohol Focus Scotland, one of the bodies behind the report, said it provides the Scottish Government with a blueprint which will ''improve the lives of millions of Scots, make our communities better and safer places to live, and reduce demand on our over-burdened public services''.
It makes more than 40 suggestions, including the ''overarching recommendation'' that the Scottish Government should adopt a national target to reduce alcohol consumption by ''at least 10% over the next 10 years''.
The report said: ''Such a target would provide a clear goal for all of those with an interest in preventing and reducing alcohol consumption and harm in Scotland, at both national and local levels, helping to ensure that efforts are focused and co-ordinated on delivering real impact.''
Reducing drinking by this level could ''potentially deliver a 20% reduction in deaths and hospital admissions after 20 years'', it added.
The report, published by Alcohol Focus Scotland, the British Medical Association (BMA) Scotland, Scottish Families Affected by Alcohol & Drugs, and Scottish Health Action on Alcohol Problems (SHAAP), also calls for a 50p minimum unit price for alcohol to be implemented ''as soon as legally possible''.
Holyrood has passed legislation to bring in minimum pricing but a legal challenge to the policy has so far prevented ministers from implementing it, with the case now set to call at the UK Supreme Court.
Other recommendations include a ban on all alcohol price discounting, the development of a new approach to reducing availability, and restrictions on off-sales licensing hours.
Ministers are urged to explore ''mechanisms for reducing accessibility in off-sales'' such as requiring stores selling alcohol to have separate areas or check-outs for this, and banning the sale of alcohol at self-service check-outs.
On pricing, the report urges the Scottish Government to press UK ministers to create a new tax band for strong ciders and similar drinks ''significantly increasing the rate at which these drinks are taxed to reflect their alcohol content''.
It said a planned 22% cut in direct Scottish Government funding for Alcohol and Drugs Partnerships is a ''false economy'', with health boards unlikely to make up all of the shortfall in cash.
''Drug and alcohol deaths have increased since 2012 and the proposed cuts run the risk of having an adverse impact on the availability of services for those individuals and families who need them most,'' the report said.
Alison Douglas, chief executive of Alcohol Focus Scotland, said: ''Minimum unit pricing will hopefully be introduced next year, but further action is required to turn off the tap of alcohol harm, rather than simply treating the symptoms.''
Dr Peter Bennie, chair of BMA Scotland, said: ''The proposals we are jointly publishing today will be the yardstick against which the Scottish Government's willingness to go further will be measured and show how we can build upon the work that has already been done to reduce the harms that are caused by alcohol misuse in Scotland.''
Public Health Minister Aileen Campbell said: ''We welcome this report, its recommendations are wide-ranging and we will consider them carefully as we refresh our Alcohol Strategy this year.
''No single action will bring about the necessary changes, which is why we have outlined a package of more than 40 measures in our framework for action - including minimum unit alcohol pricing - which seek to reduce consumption, to support families and communities, encourage more positive attitudes and positive choices and to improve treatment and support services.''