Ministers Urged To Make Prison Healthcare As Good As That In Community
10 May 2017, 05:27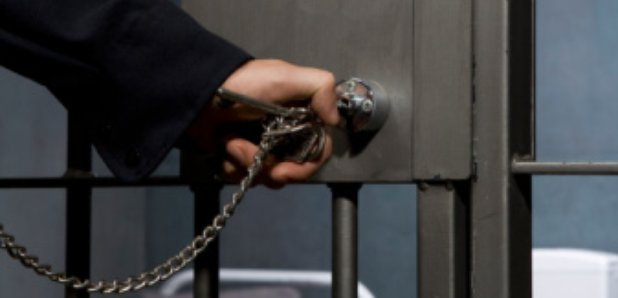 Prisoners should receive the same healthcare as the wider community in Scotland within two years, a parliamentary report has said.
An inquiry by Holyrood's Health Committee concluded the prison population has been "under-served'' since the NHS took over provision of healthcare from the Scottish Prison Service in 2011.
MSPs have urged Scottish ministers to set out plans to address the imbalance.
Their inquiry revealed up to 50% of clinical time is being wasted due to missed appointments as a result of difficulties in transferring inmates to prison health centres.
With evidence suggesting an estimated 70% of prisoners have mental health problems, the committee called for the mental health needs of all prisoners to be addressed.
The report also highlights the complex health and care needs of an ageing prison population, with the number of over-50s increasing by 50% in the last five years.
"The overriding impression we have received from our evidence is of a population which has been very much under-served by the change in responsibilities,'' the report concludes.
"The promised improvements have not materialised and we do not accept the suggestion or expectation that progress and change within the health service takes a long period of time.
"It does not need to if the will is there, and sadly within prison healthcare this has been conspicuous by its absence at senior management levels.''
The report calls on the Scottish Government to prepare a strategic plan setting out "how the aims of parity of healthcare within and outwith prisons will be fully met within the next two years''.
Committee convener Neil Findlay MSP said: "The point of transferring prison healthcare from the prison service to the NHS was to ensure prisoners receive healthcare equivalent to that of the wider community in Scotland.
"It also offered a unique opportunity to address health inequalities within the prison environment, so it's disappointing to discover that that opportunity is not being taken up.
"The fact that missed appointments are accounting for 50% of clinical time represents a waste of resources that needs to be addressed through better joint working between the SPS, health boards and contractors.''
Public Health Minister Aileen Campbell MSP said: "We welcome the Health Committee's work and will carefully consider the report's recommendations as we work with partners to take this forward.
"We're dedicated to increasing the consistency of care across Scotland's prisons. We're already working to make improvements across a range of issues that the committee has explored, including through-care, substance misuse and mental health. However, we recognise that more can always be done.''