Ministers Vow Action To Cut Child Poverty By 2030
10 February 2017, 13:23 | Updated: 10 February 2017, 13:49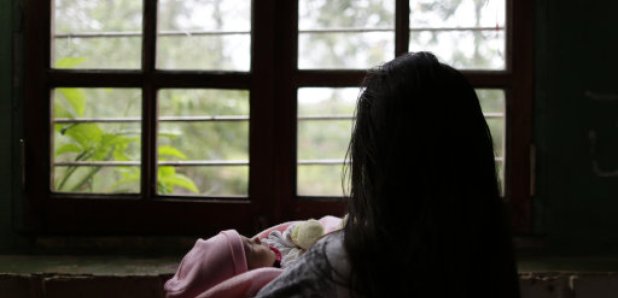 The Scottish Government has proposed four statutory targets in a "major step'' towards cutting child poverty by 2030.
The newly published Child Poverty Bill will establish Scotland as the only part of the UK with statutory child poverty targets.
Currently more than one in five (220,000) children live in poverty north of the border.
The Bill will require Scottish ministers to ensure that by 2030, less than 10% of children are in relative poverty, meaning those living in a home earning below 60% of the current median UK household income.
It sets out that less than 5% of children are to be in absolute poverty, defined as households earning below 60% of the 2010/11 national median income.
Further targets are for less than 5% of children to be assessed as being in combined low income and material deprivation and less than 5% in persistent poverty.
The Government is to publish a three-year child poverty delivery plan by April 2018, to be updated every five years with annual reports to measure progress.
Equalities Secretary Angela Constance said: "It's utterly unacceptable that one in five children in Scotland live in poverty and this Bill sets out statutory targets to reduce and ultimately eradicate child poverty.
"Child poverty has been a systemic problem for decades. Tackling the immense challenge is an ambition all of Scotland - be that national and local government, health boards, businesses, the third sector or others - must work together to overcome.
"We're absolutely committed to tackling the deep-rooted causes of child poverty, addressing the needs of those living in poverty today and preventing future generations from those circumstances.
"This Bill is a major step forward as we look to give our children the best start in life, and it establishes a framework by which we can be held to account for our efforts. We look forward to hearing the views of the Parliament and of stakeholders on the proposals.''
The Bill was welcomed by organisations including One Parent Families Scotland, Barnardo's Scotland, the Poverty Alliance, Children in Scotland and Children 1st.
John Dickie, director of the Child Poverty Action Group in Scotland, said: "This Bill is hugely welcome and could prove to be a turning point in the lives of more than 220,000 children living in poverty in Scotland today.
"The ambitious new targets and the legislative framework that underpins them will help ensure that child poverty remains high on the political agenda and that Government is consistently held to account.''
Jackie Brock, chief executive of Children in Scotland, said: "No child's health, wellbeing and future life chances should be blighted by poverty, so we welcome this Bill as a positive step towards its reduction.
"It must result in adequate resources to address the many complex issues associated with poverty such as inequalities in income, health, and attainment.''