More Possible Witness Photos Released In Corrie McKeague Search
2 February 2017, 17:40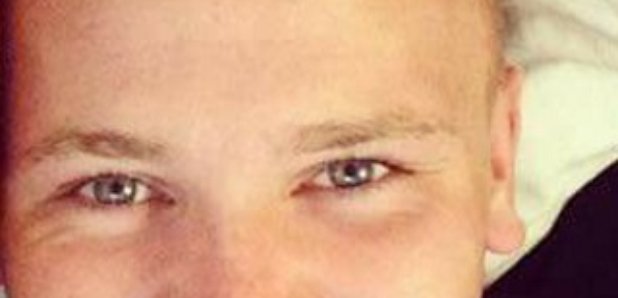 Police searching for missing RAF gunner Corrie McKeague have released further CCTV images of three potential witnesses seen on foot in the area he was last seen.
Mr McKeague, 23, from Fife, vanished while on a night out with friends on September 24 in Bury St Edmunds in Suffolk.

The last sighting shows him walking from a shop doorway and into a horseshoe-shaped area in Brentgovel Street, with no sign of him emerging.

Suffolk Police officers combing through CCTV footage have released stills of three people who have yet to be traced.

They are re-issuing some images along with a better quality image of one person that has now been obtained.

A name had been given for one of the people, the older man in the image with the cyclist, but he was traced and found not to be the man pictured.

Work continues to trace him and the other two people.

All of the footage was filmed in Bury St Edmunds town centre between 3.15am and 5.20am, close to the time of the last confirmed sighting of Corrie at 3.25am.

Police said the vast majority of those in the area sought from CCTV have been identified, traced and spoken to, and these three people were the last seen on foot in the area who have yet to be traced.

Detective Superintendent Katie Elliott said police had worked through information in a logical way and followed systematic processes.

The investigation initially focused on the scenario that Mr McKeague tried to get home to RAF Honington and came to harm, with searches focused on areas of possible routes there.

The search strategy has been reviewed by another force and advice has been sought from the police national search adviser.

''Over £300,000 has so far been spent on the investigation and we are putting every effort into finding Corrie,'' said Ms Elliott.

''We have drawn on local and national experts and have been open to review by other forces and have continued to resource the search to find Corrie.

''The activities we have undertaken to date have been based on information and facts and not on assumptions.

''Although at this stage we have not received any information from the company employed by (Mr McKeague's mother) Nicola Urquhart, as soon as we receive any information that the company chooses to pass to the police this will be considered as part of the ongoing inquiry.

''Any details coming into the investigation will be checked across the information held, and we continue to work in partnership with a number of agencies including the RAF on the continuing enquiry.''

She continued: ''What is crucially important is that the public provide any information they have about Corrie's disappearance directly to the police in order that it can be properly recorded and investigated.

''The police don't want to miss that vital piece of information that may help them to find Corrie.''

Any information relating to Corrie's disappearance or about the potential witnesses should be passed to the incident room on 01473 782019.