More Scots 'Want Stronger Action To Tackle Climate Change'
31 July 2017, 07:21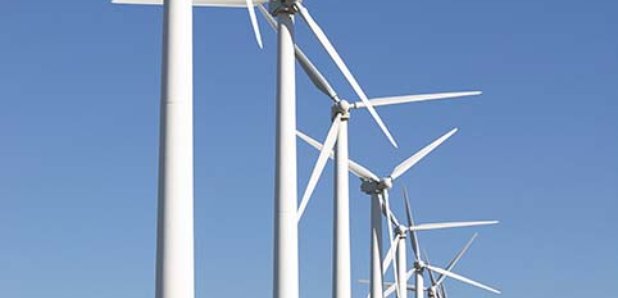 A growing number of people in Scotland want to see stronger action on climate change, according to a poll.
Results from a survey by WWF Scotland show an increase in the percentage of those calling for more investment, renewable energy sources and a reduction in emissions.
The data comes as a new Climate Change Bill is out for public consultation, and around 1,000 Scots were surveyed in May and June for the WWF study.
More than three-quarters, 76%, of respondents said the Scottish Government should reduce climate change emissions by "investing more in improving the energy efficiency of homes across Scotland'', up from 67% in 2016.
A total of 68% said they want the Government to invest in projects that reduce emissions, up from 59% in 2016.
There were 72% who believe more should be done to help people heat their homes from renewable sources. Only 59% thought so in the previous year.
And 71% thought electricity should be generated from Scotland's renewable resources, up from 61% in 2016.
Sarah Beattie-Smith, climate and energy policy officer at WWF Scotland, said: "These survey results clearly show the need for strong climate action is an established priority for the people of Scotland.
"The forthcoming Climate Bill is a welcome opportunity to continue Scotland's climate leadership and demonstrate the creative, imaginative, bold and radical policies that the First Minister has said will be set out in the next Programme for Government.
"We believe the forthcoming Climate Change Bill can help to create jobs, improve public health and reduce poverty at home, whilst also ensuring Scotland plays its part in helping the poorest people in the world cope with the effects of climate change.
"These survey results should give politicians of all parties the confidence to be ambitious and take the steps needed to make Scotland a fairer, more prosperous society.''
The Scottish Government has allocated £114 million in the 2017/18 budget for fuel poverty and domestic energy efficiency - an 11% increase on the 2016/17 draft budget of £103 million.
A Scottish Government spokeswoman said: "Scotland is already a world-leader in tackling climate change, with sustained progress against ambitious statutory targets and a commitment to maintain this position by bringing forward new legislation.
"Our proposals for a new Climate Change Bill, which includes increasing the ambition of the 2050 target in response to the international Paris Agreement, will strengthen Scotland's place at the forefront of the transition to the low-carbon economy.
"The public consultation on these proposals is open until September 22 and we look forward to receiving views from across Scotland.''