More Than 6,000 Children Living in Temp Housing
27 June 2017, 13:40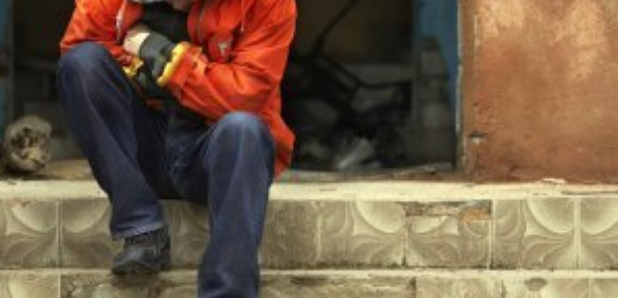 The number of children without a permanent home has reached a six-year high, with more than 6,000 youngsters recorded as living in temporary accommodation.
The latest figures on homelessness showed a 13% rise in families with children who were placed in this type of accommodation - which can include bed and breakfasts, hostels and bedsits as well as flats and houses.
At the end of March 2017, there were 3,250 families living in temporary accommodation - a rise of 367 from March the previous year.
As a result, there were 6,041 children without a permanent home, a rise of 16% - or 818 - from 12 months ago and the highest total since March 2011.
Overall, there were 10,873 households in temporary accommodation at the end of March, a 3% increase from the same time in 2016, making this again the largest number since March 2011.
Scottish Government statistics showed councils received 34,100 homeless applications in 2016-17, a drop of 2% from the previous year.
Of those, 82% were assessed as being homeless or as being threatened with homelessness - a total of 28,247.
There were 25,123 cases where households were classed as being unintentionally homeless, giving them an entitlement to settled accommodation - down 1% from the previous year.
The figures also showed there were 1,500 cases last year where people had slept rough the night before applying for help.
Adam Lang, head of communications and policy at Shelter Scotland, said: "These numbers show that on average last year a household in Scotland became homeless every 19 minutes.
"They also show a 16% rise in the number of children in temporary accommodation in Scotland who do not have a permanent place to call home as well as a 10% increase in people saying they slept rough the night before making a homelessness application.
"We know that families with children are spending longer and longer in temporary accommodation waiting for a home.
"We want to see a new national homelessness strategy in Scotland to ensure all aspects of local and national government work together better to tackle and prevent homelessness.''
Housing minister Kevin Stewart said there had been a ``welcome fall in the overall number of homelessness applications and assessments''.
He added: "It is testament to this Government's focus on prevention which has contributed to a significant fall in homelessness applications - a reduction of 39% since 2010.
"Scotland has some of the strongest rights for homeless people in the world and we will continue to work with a range of partners, not just in housing but in other areas such as health, to address the underlying causes of homelessness and prevent homelessness before it occurs.
"However, we know that more needs to be done and I recently met with local authorities to explore what more we could do to address homelessness and reduce the numbers of people in temporary accommodation.
"Time spent in temporary accommodation should be used positively to identify the best possible housing option for each household, which can mean that finding a quick solution to get a household out of temporary accommodation may not always be appropriate.''