Mourners Urged To Wear 'Vibrant' Colours At Funeral Of Goa Murder Victim
30 March 2017, 05:31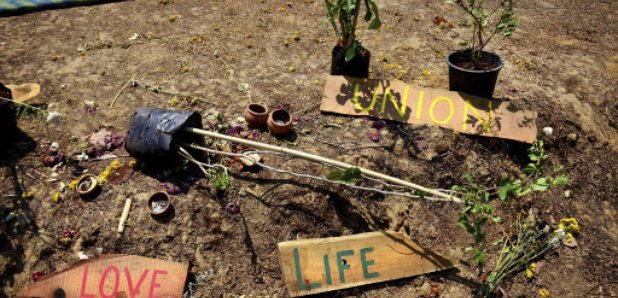 The mother of Danielle McLaughlin, who was murdered in a Goa tourist resort, has said she is relieved to finally have her daughter back home.
Friends and family of the Glasgow-born have asked mourners at her funeral on Thursday to wear bright colours to ''celebrate'' her life.
Ms McLaughlin, 28, was discovered in Canacona, a popular tourist area in the south of the Indian state earlier this month.
Her body was flown back to her family in the town of Buncrana, where she grew up, in Donegal last week.
''I am relieved to have her back home again,'' her mother Andrea Brannigan said in a statement.
Ms McLaughlin's close friends Christy Duffy and Louise McMenamin have asked those attending the funeral ''not to abide by the usual dress code of black''.
In a statement they said ''in order to celebrate the life of such a bright and vibrant young girl, an effort should be made instead to match this brightness by wearing vibrant colours''.
The funeral will take place in Buncrana on Thursday at 11am at the Cockhill Chapel.
Her friends said, while they are heartbroken, they want to honour her ''kind and vibrant'' personality.
''We are obviously heartbroken at the loss of our very close friend, but we would like to honour her in the way she would have liked, not focusing on the horrors of the world and giving in to hate, but honouring kindness and expressing our love for Danielle.''
Ms McLaughlin was found dead in a secluded spot on Tuesday March 14.
A post-mortem examination later showed she had been sexually assaulted before being killed by blows to the head.
A 24-year-old man has confessed to the crime and been charged by Indian police.