MSP to give Holyrood address in Gaelic
29 March 2018, 07:52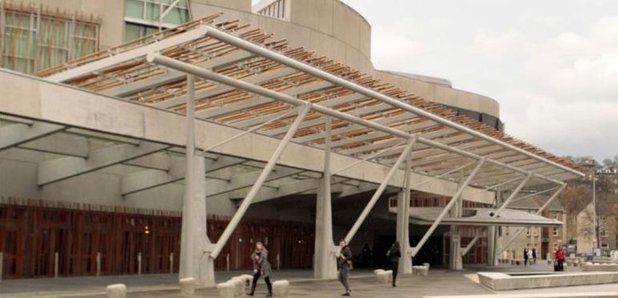 An MSP is seeking to raise the profile of Gaelic by delivering an entire speech in the language at Holyrood.
Kate Forbes will become just the second female MSP, and the first in the current Scottish Parliament chamber, to deliver a whole contribution in Gaelic during a plenary debate.
Ms Forbes, who chairs Holyrood's cross-party group on the language, will speak as MSPs consider a motion on Scotland's support for the (UNESCO) convention for the safeguarding of intangible cultural heritage.
There have been a handful of Gaelic contributions in the parliament's history, including a full speech from SNP stalwart Winnie Ewing in 2000 and, in more recent years, from current International Development and Europe Minister Alasdair Allan; and Ms Forbes' predecessor in the Skye, Lochaber and Badenoch seat Dave Thompson.
Ms Forbes said: "Like most people in the chamber, I fully support the government's motion to recognise our cultural heritage in Scotland and Gaelic is obviously one of our most powerful assets.
"I wanted to demonstrate that Gaelic isn't just a language of the past, but it is a language of Scotland in 2018 too. I wanted to show and tell that Gaelic is an asset.
"There is a generation of Gaelic speakers who've benefited from Gaelic medium education, like myself, who are immensely grateful for our bilingualism and for the Gaelic champions who have fought hard to protect the language.
"Too many debates about Gaelic are negative. Some dismiss it as a product of political ideology, which is nonsense as I know Gaelic speakers who support every political party and none.
"Others claim it is money misspent, but considering the well-known benefits of bilingualism and importance of valuing our history, arts and culture, that is also nonsense. The rest of the world operates on a multi-lingual basis so it can only be good for us."