MSPs Back Move To Criminalise Psychological Abuse
21 September 2017, 05:56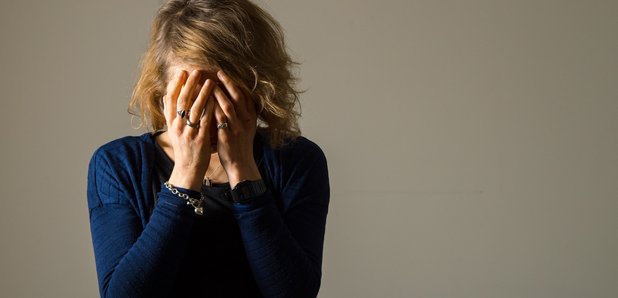 Changes to domestic abuse law which would criminalise emotional and psychological abuse have been backed unanimously by a committee of MSPs.
The Justice Committee agreed to the general principles of new legislation from the Scottish Government, with convener Margaret Mitchell saying it could make a "huge difference" to those who suffer psychological abuse at their hands of their partner or a former partner.
As it stands, it is not currently possible to convict an individual on the basis of a course of conduct that includes psychological abuse, such as coercive and controlling behaviour.
This can see abusers humiliate their victims or isolate them from friends, relatives and sources of support, as well controlling or monitoring their day-to-day activities.
MSPs said it was "sobering to reflect that some of the conduct described to the committee cannot currently be prosecuted because it is not criminal" and they were "persuaded that there is a gap in the law that needs to be closed"
They said they had heard "powerful and moving private testimony" from abuse survivors who had told them how psychological abuse within a relationship or by an ex-partner can "cause immense and enduring trauma and harm".
While they accepted concerns that the new offence might sometimes be difficult to enforce and prove in court, the committee said it did not belive the "obstacles mentioned in evidence are insurmountable".
Their report also pointed out that both the Crown Office and Procurator Fiscal Service (COPFS) and Police Scotland had welcomed the proposals in the Domestic Abuse (Scotland) Bill and had described the new offence as being "something they can work with to better protect the public".
Papers accompanying the Bill suggest changing the law could result in a rise of domestic abuse cases of between 2% and 10% - adding that an increase of 6% would result in just over £2.5 million in increased costs each year for prosecutors and the courts.
Ms Mitchell said all members of the committee paid tribute to the "brave individuals who spoke to us about their experiences as the victims of psychological domestic abuse".
She stated: "Their traumatic experiences have reinforced the need to make sure the current gap in the law is closed.
"This is an important bill with the potential to make a huge difference to those victims of psychological abuse so it is crucial that its provisions are robustly scrutinised."
Justice Secretary Michael Matheson said: "I welcome the committee's endorsement of the Bill's general principles and its recognition that it aims to close a gap in the law, enabling police and prosecutors to better protect partners and ex-partners from those who perpetrate domestic abuse, including coercive and controlling behaviours.
"I will reflect carefully on the report recommendations and the points made in next week's Stage 1 debate, as we consider how to respond formally to the committee's helpful report."