MSPs Claim Record £15.8m Expenses After Staff Increase Comes Into Effect
28 September 2017, 15:30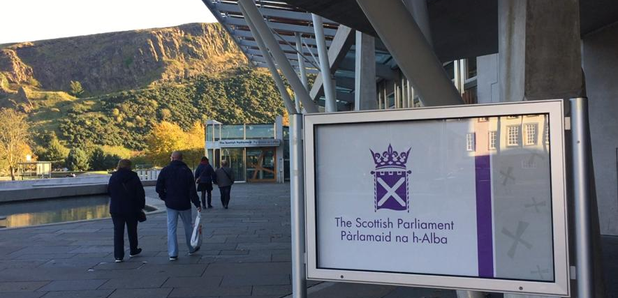 MSPs have claimed a record £15.8 million in expenses after bosses at Holyrood changed the rules to allow them to take on more staff.
With the Scottish Parliament being given new responsibilities over tax and welfare, MSPs are now permitted to employ three people, instead of two.

As a result the salaries, pension and national insurance contributions for MSPs' staff amounted to more than £12.1 million in 2016-17, an increase from £9.5 million the previous year.

Overall expenses, which also include travel and accommodation costs, stationary and postage, totalled £15,832,096 for the year, a rise of 24% from 2015-16, new data published by the Scottish Parliament showed.

But Parliament bosses stressed the increased limit of £85,000 a year that MSPs are allowed to spend on employees is still less than it is for Members of the Welsh Assembly and MPs at Westminster - with the latter allowed to employ up to four people at a cost of £140,000 a year.

With 50 MSPs not returning to Holyrood after the 2016 election, winding up costs for MSPs' staff rose from £193,544 in 2015-16 to more than £1.6 million last year.

A Scottish Parliament spokesman said: "The increase in support staff provision came into effect in May 2016.

"It reflects the increasing demands being made on MSPs and their staff as the Parliament assumes significant new powers over tax and welfare.

"To be clear, this is funding to enable MSPs to employ up to three full time staff, instead of two, so they can better meet the needs of constituents, scrutinise the Parliament's new powers effectively and continue to hold the Government to account."