MSPs discuss report on mesh implants scandal
30 March 2017, 17:11 | Updated: 30 March 2017, 17:13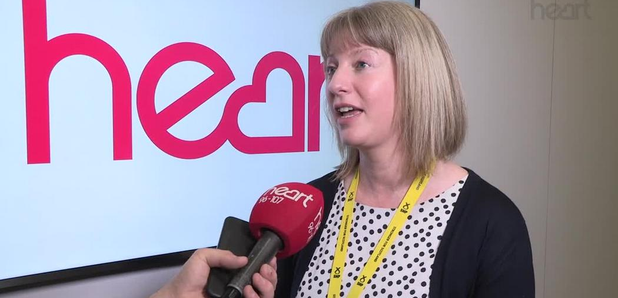 Safeguards must be in place before health boards can begin to reintroduce routine mesh implant surgery, MSPs have been told.
Health Secretary Shona Robison said measures recommended by an independent review would ensure the "quality and safety'' of the controversial procedures.
Labour and the Conservatives say women who have suffered painful and debilitating complications have been "betrayed'' by a "whitewash'' review.
Concerns were raised after mesh survivors Olive McIlroy and Elaine Holmes resigned from the review panel, claiming the final report had been ''diluted'', and a clinician member also withdrew.
In a statement to MSPs, Ms Robison said she recognised the process had been "very difficult and challenging'', and the government would formally examine how future reviews are carried out.
She said: "The review has been challenged in recent weeks with the resignation of three valuable members amid concerns that evidence had been ignored, hidden or deleted.
"These were serious concerns and I raised them directly with the chair.
"She has confirmed that all the evidence considered by the review has been published either in the final report or on the review's website.''
Ms Robison said she had also asked Chief Medical Officer Dr Catherine Calderwood to review the evidence.
"The Chief Medical Officer has given me her assurances and professional judgement that the evidence in the report is the best available at this time,'' she said.
Changes between the draft and final versions of the report were due to studies published in the interim that had been considered and incorporated, Ms Robison added.
A Scottish Government suspension on the use of transvaginal mesh implants is currently in place but procedures can take place for women who want to go ahead with surgery.
The review concluded procedures must not be offered routinely to women with pelvic organ prolapse, recommended patients should be offered a range of treatments and must be given the information to make ''informed choices'', and said the reporting of adverse events must be mandatory.
The Health Secretary said boards would be fully expected to implement the conclusions and Dr Calderwood would meet with medical directors to ensure the safeguards are in place "prior to any procedures using mesh being reintroduced routinely in individual health boards''.
A national oversight group will also be set up and a specific mesh registry piloted.
Ms Robison said the government did not have the power to ban the procedures as that lay with UK regulatory body the Medicines and Healthcare Products Regulatory Agency.
Conservative MSP Jackson Carlaw called on Ms Robison to ensure a ``whitewash will not be followed by a betrayal'' with the lifting of the suspension.
"This is a final publication which bears little or any resemblance to the interim review published last year.
"It's not just an evolution but an alleged miracle based on new evidence which suddenly recasts mesh as an appropriate procedure for women.''
Labour MSP Neil Findlay said mesh survivors were "furious'' with a report that "changed beyond all recognition by time of publication''.
He said: "The world has been watching Scotland on mesh.
"What they will see is a cover-up, omission and a medical establishment stitch-up, and that is both a tragedy and a disgrace. Scottish mesh survivors have been betrayed and misled.''
Earlier, First Minister Nicola Sturgeon told the Holyrood chamber she was ''deeply sorry'' for the suffering of survivors of mesh implant surgery.