MSPs Expected To Pass Budget At Holyrood
23 February 2017, 07:17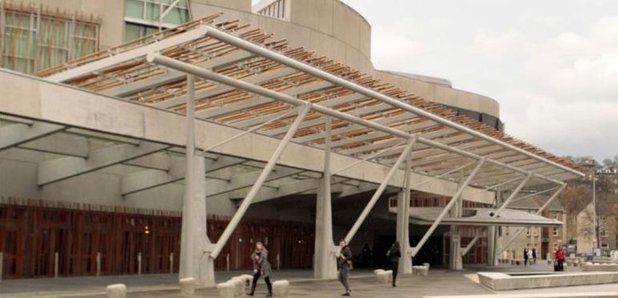 MSPs are expected to pass the Scottish Government budget at Holyrood later.
The Finance Secretary said his tax and spending plans for 2017/18 will deliver "growth and investment'' in Scottish public services, but Labour has claimed those services are facing a "double whammy'' of cuts.
The minority administration struck a deal with the Greens to get the budget through Parliament by scrapping plans to raise the 40p tax rate allowance in line with inflation and giving £160 million more was allocated to local government.
The government announced a cap on business rate increases for some sectors on Tuesday following concern about the impact of a controversial revaluation.
The 12.5% cap on bill rises applies to restaurants, pubs, hotels and cafes across Scotland and office premises in Aberdeen and Aberdeenshire to reflect the impact of downturn in the North Sea economy.
Finance Secretary Derek Mackay said the budget will provide "record investment'' in the NHS.
Ministers say it commits a further £327 million in resource funding for NHS boards and will deliver additional investment in primary and community healthcare services - with the primary care budget to increase by #500 million by the end of this Parliament.
Mr Mackay said: "This budget will deliver growth and investment in our public services. It will provide a strong settlement for local government, increased investment in education and increases to the frontline NHS budget for investment in primary care, community care, social care and mental health.
"Record levels of investment in our NHS will ensure we continue to keep pace with rising demand, as well as providing the resources to continue to transform the way health and social care services are delivered.''
An investment of £7.5 million to support GP practices to work more closely across their local area, has been announced by ministers.
"The additional funding announced today to support GPs is exactly the sort of new ways of working which we want to encourage in our NHS,'' Mr Mackay said.
Scottish Labour leader Kezia Dugdale said: "Public services in Scotland face a budget double whammy from the SNP.
"Under the SNP-Green deal, local services like schools and care of the elderly face another £170million worth of cuts - taking the total to #1.5billion since 2011.
"The SNP and the Greens should end their hypocrisy by backing Labour's plan to stop the cuts and invest in public services instead.''
She said it would be "criminal'' for the SNP to do nothing as the NHS, nurseries and universities could face a multi-million pound business rates bill.
Labour tabled an amendment to the Scottish Government budget motion calling for 1p on tax rates, and a 50p rate for people earning more than #150,000 a year.
A similar amendment put forward at an earlier budget stage was defeated.