MSPs give backing to gay pardons bill
26 March 2018, 10:59 | Updated: 26 March 2018, 11:00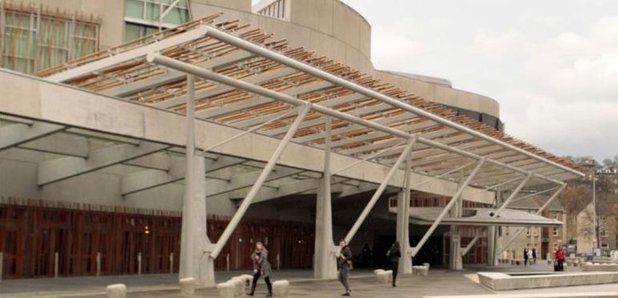 A Holyrood committee has given its backing to legislation that will pardon gay men wronged by past discrimination.
MSPs on the parliament's Equalities and Human Rights Committee have unanimously supported the general principles of the Historical Sexual Offences (Pardons and Disregards) Bill.
The Bill will automatically pardon gay men convicted under historical discriminatory laws and will also allow them to apply for past convictions of this nature to be legally disregarded, or removed from criminal records.
A report following the committee's scrutiny of the legislation said it was "long overdue and welcome".
The last anti-gay references were only removed from the criminal statute book in Scotland in late 2013, and Police Scotland have identified up to 1,261 offences recorded against 994 people which fall within the scope of the Bill.
MSPs heard evidence from two anonymous witnesses who spoke about the long-term impact of their historical sexual convictions.
One man, who was convicted in the early 1990s after being arrested for kissing a man in the street, said his career had been hindered as he feared applying for jobs which required a disclosure check.
Another man, who was fined after admitting "loitering in a public convenience for a use other than as a lavatory or toilet apartment" in the early 1980s, described the embarrassment his conviction caused in relation to his work with voluntary groups.
The committee considered the possibility of an automatic system for disregards as opposed to an application-based process but found there were formidable legal and practical obstacles.
MSPs also concluded that a system of financial compensation, similar to that in Germany, was "not appropriate in the Scottish context".
The committee urged the Scottish Government to ensure the application system for disregards is well publicised and as simple and user-friendly as possible, and that those applying have adequate support and help.
Committee convener Christina McKelvie MSP said: "The unanimous committee backing is an important step forward for this Bill.
"Although the pardon is automatic, we would encourage anybody eligible to apply for the disregard.
"This means that decriminalised offences won't show up on background checks if you're doing something like applying for a new job or trying to become a volunteer with a protected or vulnerable group.
"The committee hopes this Bill will help people to move on with their lives, and that we are helping to right a historic wrong."