MSPs In Brussels To Gauge Support For Connection With EU And Single Market
23 January 2017, 06:39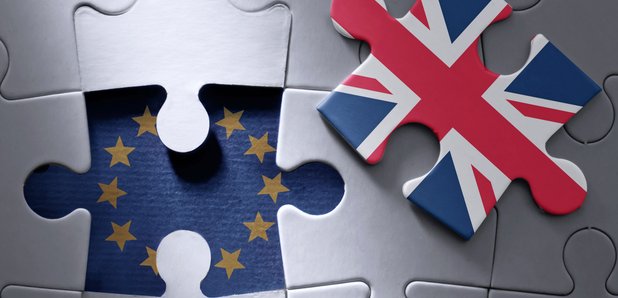 MSPs are in Brussels in a bid to gauge support for Scotland keeping some form of connection with both the European Union and the single market.
Members of Holyrood's European Committee plan to speak to key figures there, with talks centred on what can be done to mitigate the impact of Brexit on Scotland's economy and wider society.
Theresa May has made clear the UK will leave the single market when it quits the European Union following the 2016 referendum.
But SNP ministers have been pressing for a separate deal which could allow Scotland to remain part of the trading bloc, even if the rest of the UK leaves.
Joan McAlpine, the convener of the Culture, Tourism, Europe and External Relations Committee, said: "The Prime Minister last week indicated that the UK is heading for a 'hard Brexit'.
"Evidence taken by the committee shows there is a great deal of concern in Scotland about what that will mean for people, organisations and sectors right across the country.
"As Brexit gets closer - article 50 is expected to be invoked in the next two months - it is vital that we explore all the ramifications of this as well as every possible avenue that helps Scotland retain as close a relationship with the EU and its single market as possible.''
MSPs will meet senior German MEP David McAllister, who is vice president of the European People's Party in the European Parliament, and Danuta Hubner, the chairman of the Parliament's Constitutional Affairs Committee.
Ms McAlpine said: "Sixty two per cent of people in Scotland voted to stay in the EU, so our visit to Brussels is an important opportunity to gauge the level of support amongst key European figures, like David McAllister and the European Parliament's Constitutional Affairs Committee for Scotland retaining some form of connection to the EU and the single market.''
Deputy convener Lewis Macdonald said: "We're moving into a crucial phase in the run up to Article 50 being triggered, and these meetings will help us understand the implications of Brexit for Scotland on major issues such as citizenship, the economy and trade.''