MSPs raise concerns about number of remand prisoners
13 March 2018, 14:28 | Updated: 13 March 2018, 14:29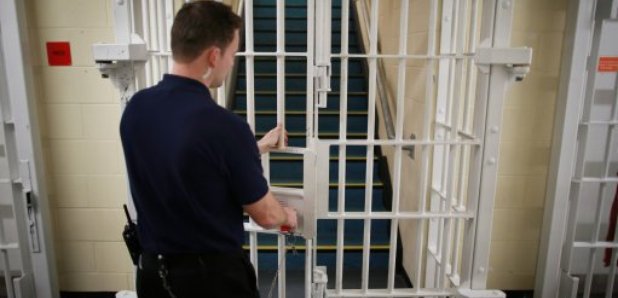 MSPs have raised concerns about the number of prisoners being held on remand in Scotland.
Holyrood's Justice Committee has been examining the reasons why almost 19% of the total prison population were on remand awaiting trial at the end of 2017.
Her Majesty's Chief Inspector of Prisons for Scotland has highlighted that many do not eventually receive a custodial sentence and warned that remand appears to be used "as a heavy-handed way to ensure that the accused attends court for their trial".
But Sheriff Gordon Liddle, president of the Sheriffs' Association, defended the decisions taken by colleagues in the courts, which he said were based both on a clear statutory checklist and the personal circumstances of the case.
"What we do is apply the law that's made by politicians," he said.
Responding to concerns from MSPs about a lack of data on why sheriffs decide to grant or decline bail, he added: "We apply the statutory criteria. Reasons have to be given and reasons will be given in open court.
"It's a public court, it's open to the public. It can be recorded by anyone in the court.
"I'm unhappy about the level of criticism that's being levelled here, because it's not a secret what goes on in the court. It's a public hearing."
Commenting on possible alternatives to remand, Leanne McQuillan, president of the Edinburgh Bar Association, said bail supervision services in Edinburgh had been reduced "I assume due to a lack of funding or a lack of services".
"They have now a supervised bail scheme which I think is still a little bit underused in Edinburgh.
"I think there's maybe a bit of a lack of awareness. I think maybe it could be used a bit more. It can help some people."
Gillian Mawdsley, policy executive at the Law Society of Scotland, said there were projects across the country that sheriffs would be aware of.
She added: "What isn't available, and this is a personal opinion rather than professional, is that all the good practices across the country, all the initiatives, nobody is actually looking at them all together and saying 'what's good here' or 'what's good there' and trying to develop a model and I think that's possibly a role for the community justice organisations.
"I do think there is a lot of very good work but perhaps it's not always being spread about."
But Professor Neil Hutton, from the University of Strathclyde, warned: "Research evidence suggests that bail supervision schemes can make a very modest difference to the use of remand but not a huge difference."