MSPs say UK Government minister 'unwilling' to come to Holyrood
26 January 2018, 05:32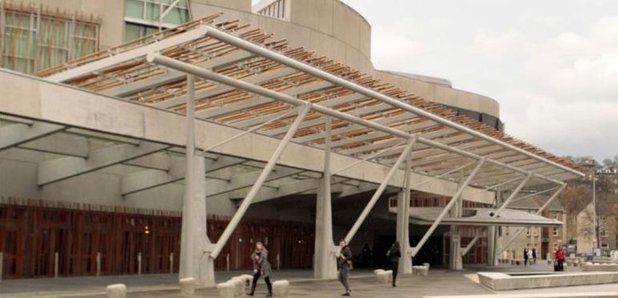 A Holyrood committee has criticised a senior UK Government minister saying it is "not acceptable" that Chief Secretary to the Treasury Liz Truss has refused to appear before MSPs.
Members of the Scottish Parliament's Finance and Constitution Committee said they were "deeply concerned about the refusal".
They hit out after the Conservative minister said she was "unable to accept" an invitation to answer questions from MSPs about the operation of the fiscal framework - the deal which set out how Scotland's block grant will change to take account of Holyrood's new tax raising powers.
In a letter to the committee, Ms Truss stated the operation of the fiscal framework was a "shared responsibility" for the Scottish and UK governments.
She added: "The UK Government is accountable to the UK Parliament for its role in operating the fiscal framework, and the Scottish Government is accountable to the Scottish Parliament."
But committee members insisted they had "consistently emphasised" the need for a UK Treasury Minister to answer their questions on the operation of the framework - pointing out previous holders of the role had come to Holyrood "on a number of occasions".
The MSPs said: "The committee has repeatedly stated that full transparency is an essential element in securing public confidence in the operation of the Fiscal Framework.
"It is, therefore, not acceptable that the Chief Secretary to the Treasury or any other UK minister is unwilling to appear before the committee to discuss the block grant."
The report on the Scottish Government's draft Budget for 2018-19 also warned that devolution of income tax powers meant "there is now likely to be a much greater degree of volatility and uncertainty in relation to Scotland's public finances".
This is because the amount of cash the Scottish Government has to spend is "more directly dependent on the performance of the Scottish economy relative to the performance of the UK economy".
Committee convener Bruce Crawford said that growth in income tax receipts would now be a "key factor in determining the size of Scotland's budget".
He added the Scottish Fiscal Commission is forecasting that without any differences in tax policy income tax revenues per captial should grow at the same rate in Scotland as in the rest of the UK.
Mr Crawford added: "That, importantly, will offset wider predictions of Scotland generally seeing slower economic growth per capita than the rest of the UK.
"However, these are only forecasts and there is a risk to public finances if there is any significant forecast error - particularly if income tax revenues do not grow as strongly in Scotland as in the rest of the UK."
As a result the committee said it was "essential that tax revenues are monitored closely by the Scottish Government" and that HM Revenue and Customs publishes monthly figures on Scottish income tax "as soon as practicable".